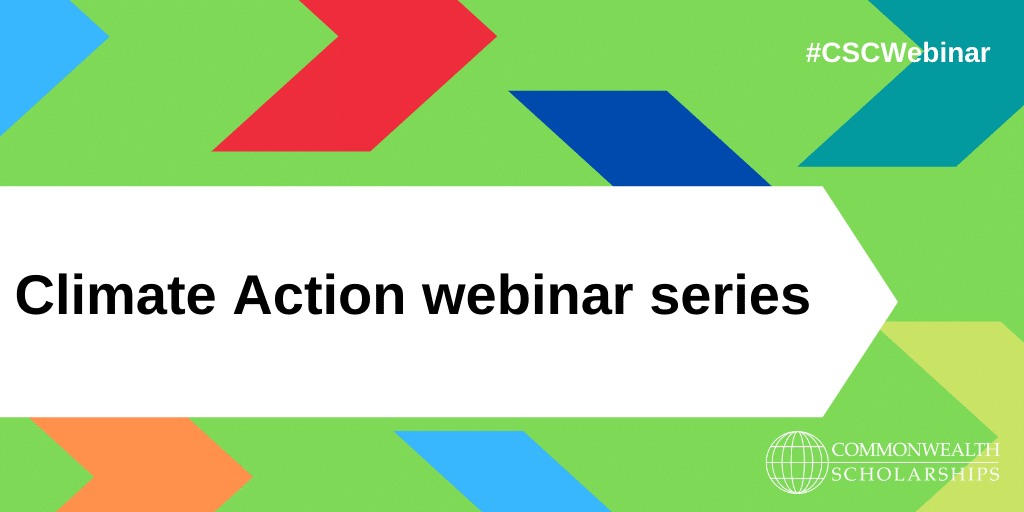 Climate Action webinar seriesCOP26 and the Global South: How development scholars can influence outcomes during and after COP26
Duration: 9:30-10:30 (BST); 11:30-12:30 (EAT)
Advancing the climate finance and climate justice agendas during and after COP26.
In this webinar, Commonwealth Alumnus Jessica Omukuti will present the evolution of the climate finance agenda and discuss how this will likely unfold at the COP26 conference. Jessica will highlight how climate finance commitments made at COP15 in Copenhagen and COP21 in Paris have played out, how these will feature at COP26, and what this means for countries in the Global South. The webinar will also highlight how researchers and practitioners from the Global South can contribute towards advancing the climate finance and climate justice agendas during and after COP26. 
Jessica's presentation will be based on her ongoing research on the delivery of climate finance for adaptation by multilateral climate finance mechanisms, specifically focusing on the Green Climate Fund. It will also include her previous research on climate justice and equity, climate finance, and just transitions in the Global South.
The webinar will last for approximately one hour, including a Q&A session.
The CSC's Climate Action webinar series will provide a platform for Commonwealth Scholars and Alumni working and conducting research in areas related to climate change to present on their work and impact in this field to the CSC community.
You can watch previous webinars, delivered as part of the monthly Knowledge Hub webinar series, on the CSC's YouTube channel.
Jessica Omukuti is a Research Fellow on Inclusive Net Zero at the Oxford NetZero Initiative, where she leads research on how global and regional policies and actions on net zero can be made more equitable and inclusive. She is also completing an ESRC-funded COP26 Fellowship at the Department of Environment and Geography at the University of York, leading research on climate finance for adaptation in the Global South. 
Jessica recently completed a PhD in Climate Justice and Equity in Climate Finance from the University of Reading. She has extensive research expertise on climate finance, climate justice and equity, just transitions, and climate adaptation and governance in countries in the Global South, especially in Sub-Saharan Africa, working with grassroots organisations, NGOs, and donors.
Jessica Omukuti is a 2013 Commonwealth Shared Scholar from Kenya. She completed her MSc in Climate Change and Development at the University of Sussex.