Your Programme Officers
The Programme Officer team at the CSC Secretariat are the main contact point for Commonwealth Scholars and Fellows both before and while on award.
The Programme Officer team at the CSC Secretariat are the main contact point for Commonwealth Scholars and Fellows before and while on award. Your Programme Officer is named in your Notification of Award. You should contact them if you have any queries or difficulties during your Scholarship.
Juliette Hargreave – Senior Programme Officer
Jim Dale – Senior Welfare and Immigration Officer
James Goldsmith – Senior Programme Officer
James hails from East Anglia and grew up exploring the region's scenic countryside. He graduated from SOAS, the University of London as a mature student in 2013, with a BA in Arabic and Persian. He has lived in a number of countries – including Jordan, Syria, and Australia – and has over four years of student support experience, including two years working with scholarship students.
In his spare time, James likes wandering around the British Museum, trying out new recipes, and collecting vinyl records.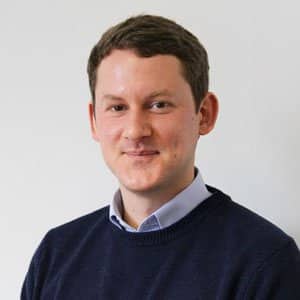 Alex Beattie – Programme Officer
Irene Costello – Programme Officer
Irene currently lives in Kent and is a Kent Greeter – a voluntary guide for visitors to Kent. She holds a degree in History, specialising in the interwar period. She has also studied Spanish and Computing at postgraduate level.
In her spare time, Irene enjoys doing MOOCs (massive open online courses) and spending time on her allotment.
Jasmin Osman – Programme Officer
Jasmin is originally from Finland; she moved to the UK to study for a BA in Development Studies and South Asian Studies at SOAS, University of London. After this, she completed a Master's degree in Sociology of Childhood and Children's Rights at the Institute of Education, University of London. Jasmin previously spent an exchange year in the USA, living and studying in Michigan, and has also worked in Norway. She has previously worked for another UK government scholarship programme.
During her free time, Jasmin enjoys travelling, visiting museums, and exploring the countryside.
Saima Lone – Programme Officer
Saima is originally from Greater London and grew up in a bilingual family. She graduated in Law (LLB) from the University of Leicester.
After graduating, she gained extensive experience with a range of organisations in commercial, third sector and higher education environments. She has coordinated teaching programmes for multiple institutions and international students. Saima is also passionate about widening participation in education.
Saima enjoys spending time with loved ones, travelling, tasting different cuisines, public speaking and meeting new people.
Nadim Khan – Programme Officer
Nadim is from the Midlands where he studied Biomedical Science (BSc) at Nottingham Trent University and acted as a student representative.
Aside from working as a scientist in the NHS, Nadim previously supported students on Erasmus placements (a program that helps students study abroad for a more rounded global education experience) across Europe and led a team to facilitate sustainable development in Ghana.
In his free time Nadim likes to stay active through classes at the gym and dancing. His love for travelling began after living in Pakistan for a year, and he endeavours to experience a new country and culture whenever he can.
Nighat Anwar- Programme Officer
Nighat is from Pakistan where she worked with several international organisations including the UN. She led on projects addressing diverse issues such as HIV/AIDS, GBV, right to education, and democracy and civic rights.
Having received the USAID Advocate of the Year 2016 award for her outstanding work in human rights, she moved to the UK to pursue a postgraduate degree in International Law. Nighat is passionate about studying international legal frameworks and its relationship with national laws and policy, particularly those addressing environmental issues. She frequently volunteers with London based grass-roots organisations aiming to build awareness about various development issues including plastics pollution in the oceans.
In her free time, Nighat enjoys nature photography as well as taking care of her ever-increasing collection of epiphytic plants.