Alumni
Over 28,500 Commonwealth Scholars and Fellows have been funded by the UK government through the CSC since 1959. Our alumni include highly influential and notable figures, including prime ministers and cabinet ministers, Nobel Prize winners, academics, diplomats, writers, and leaders in major NGOs and businesses.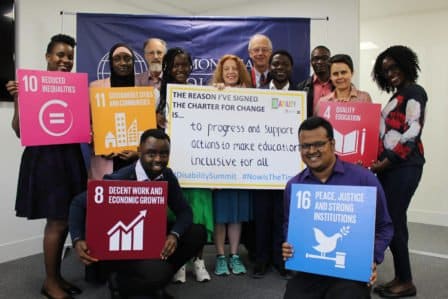 Your alumni network
You are a Commonwealth Scholar for life and we hope that you will stay involved with the CSC community as an active alumnus. Through our alumni network, you will have the opportunity to build contacts with a diverse range of Scholars in your home country and across the Commonwealth, to support your work and your development impact goals.
As a Commonwealth Alumnus, you are an ambassador for both the CSC and your home country, and your actions and communication will have an impact on the reputation of both. You are therefore expected to adhere to high standards of conduct and behaviour and to show respect to others and your surroundings at all times, as outlined in the CSC Code of Conduct for Alumni.
Keeping the CSC informed of your career news and achievements enables us to provide evidence to our funding bodies to ensure the continuation of the scheme, and supports the work of our evaluation and monitoring programme, which aims to identify and quantify the impact of Commonwealth Scholarships and Fellowships. 
To ensure that you stay engaged with the alumni network, please make sure that you keep the CSC alumni team up to date with your current contact details, by completing the alumni update form.
If you no longer wish to hear from the CSC alumni team, email us at alumni@cscuk.org.uk
As an engaged alumnus, you will: