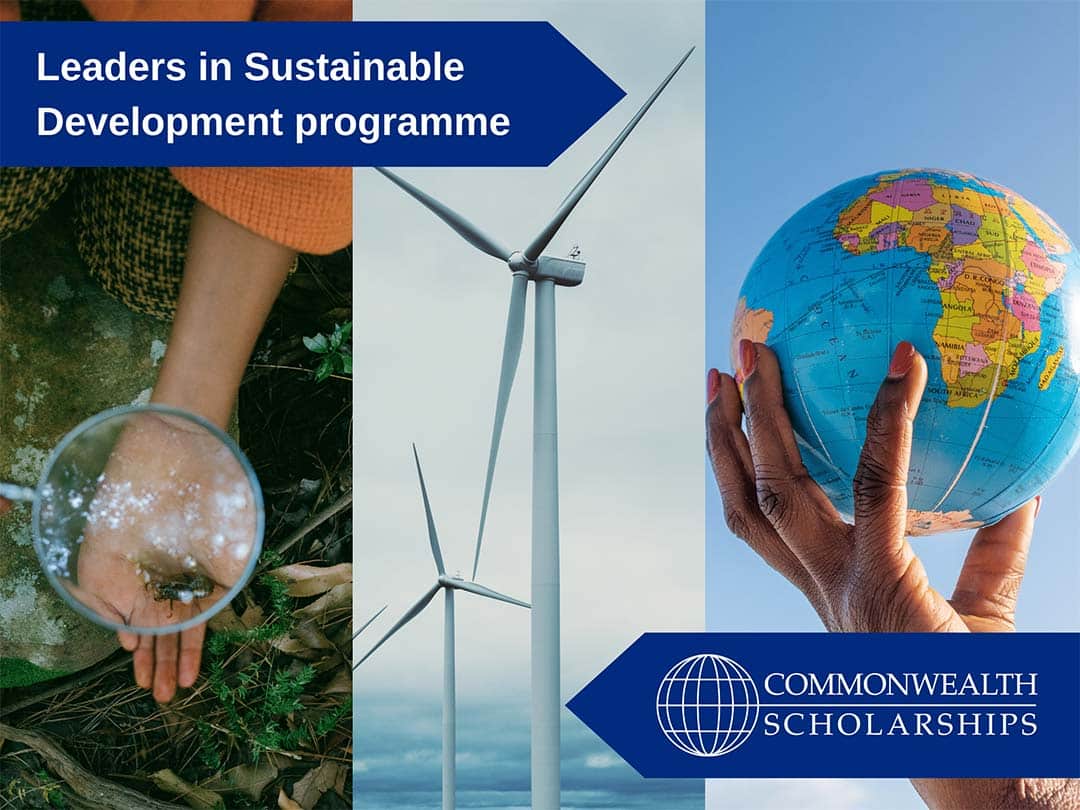 Leaders in Sustainable DevelopmentThe Climate Change and Sustainability Nexus panel
Join fellow Scholars to discuss critical issues related to climate change and the sustainability agenda at this special panel event!
The Climate Change and Sustainability Nexus panel event offers an exciting opportunity for Scholars to engage in discussion and share insights about the impact of climate change from their home country context.
The session will take the form of a panel conference and debate with the chance to discuss the problems, propose possible solutions, and consider how to engage key actors in tackling this global challenge. The debate with focus on the following sub-themes:
Developing countries at their most vulnerable: threats in your home country, mitigation, adaptation, and climate change prioritisation
Global decision making under uncertainty: what is your home country doing in the wake of COP26, and what cross-border initiatives need to be shared?
The impact of climate change and sustainable development on the research field: what's next for academics, scholars, and leaders?
The moral obligation of researcher engagement: where does your personal responsibility lie? What actions will you take from this session?
The CSC's Leaders in Sustainable Development programme of workshops focus on professional and practical skills and are designed to be interactive, with small groups of Scholars and Fellows taking part in each event.
Further details about the workshop will be provided nearer to the time.
This workshop will be facilitated by AccessEd, a non-profit organisation aimed at promoting fair access to university for all young people. Alongside running in-school programmes for under-represented pupils, they also work with researchers across the world, training them to focus on outreach and public engagement skills, career readiness, and leadership development.
AccessEd workshops are designed and delivered by qualified teachers and academics with extensive experience of training researchers across the UK and internationally.