Marine litter is a major challenge across Kenya's vast and varied coastlines, with plastics the largest and most harmful element, accounting for at least 85% of total marine waste. This and other waste is choking the oceans, inflicting permanent harm on marine ecosystems and wildlife, and threatening biodiversity and marine-based economies.
To raise awareness of these challenges, Commonwealth Alumnus Eric Deche brought local school teachers together for a workshop in Mombasa, Kenya, to learn more about the harmful effects of marine litter and equip them with the skills and resources to educate future generations about the importance of marine conservation.
Eric is an environmental educationist and Principal Education Officer at the National Environment Authority in Kenya, and the workshop reflected his passion for engaging others in education for sustainability, featuring expert speakers, hands-on demonstrations of how plastics can be recycled into useful objects, and a ride on a glass-bottomed boat to experience Kenya's aquatic life at close hand.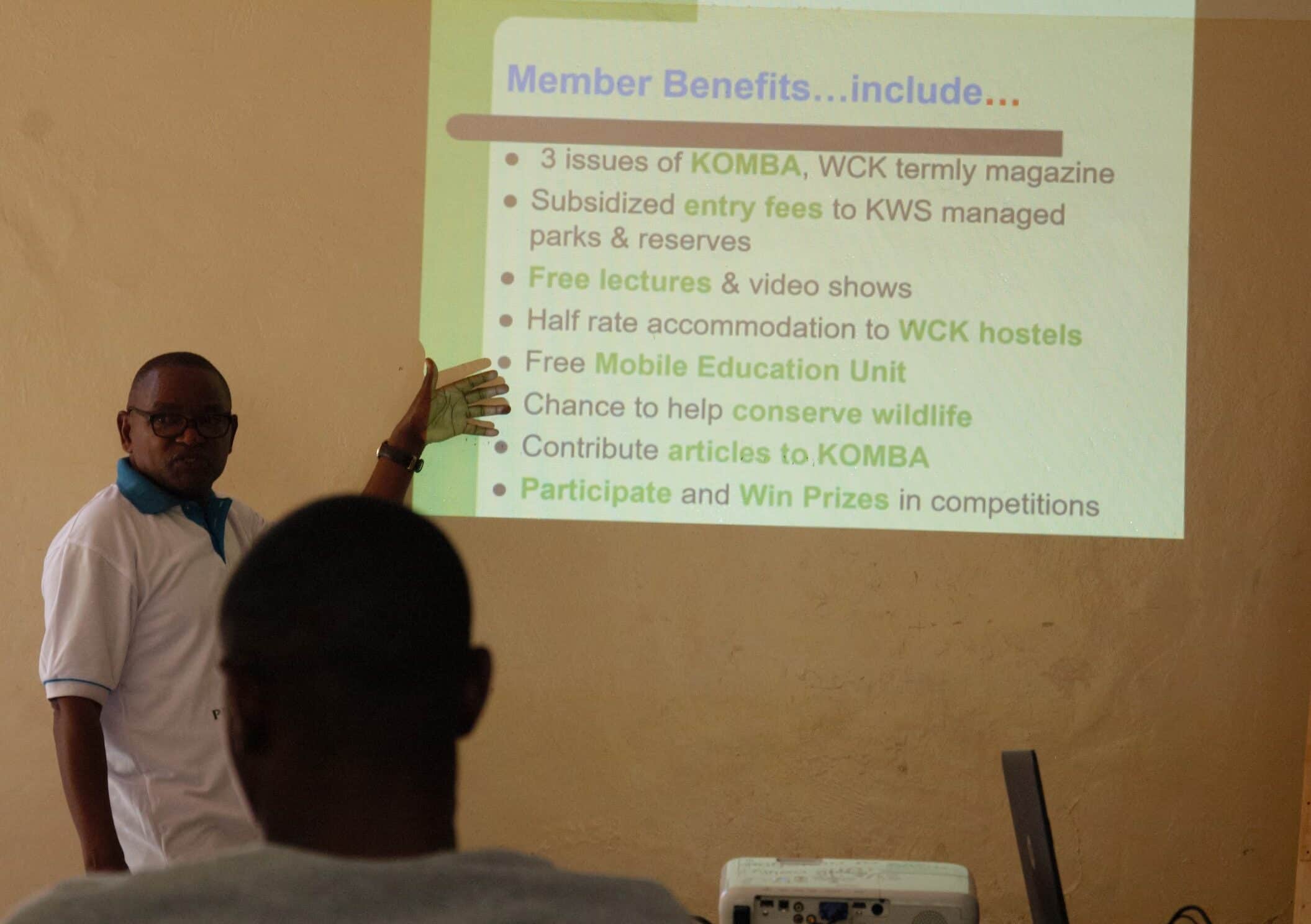 Mr. Tsofa Mweni taking participants through the benefits of being members of WCK
Attended by 25 primary and secondary school teachers, as well as tutors from vocational training institutions, the workshop in March 2023 promoted the ACEF theme: Clean Energy, Air and Oceans. This links directly to SDG 14: Life below water, which emphasises the importance of the conservation and sustainable use of marine resources to sustainable development. Preventing and significantly reducing marine pollution is among its key targets.
The potential of the blue economy
A key theme of the workshop was understanding the principles of the blue economy. This is an area with particular significance in Kenya, whose long coastlines are thought to generate over USD 4.4 billion each year in goods and services and have potential to lead to further sustainable economic growth. But with coastlines and marine ecosystems under threat from the overexploitation of resources, habitat destruction and pollution, the revenue acquired from these sources – and those who depend on it – are also likely to suffer.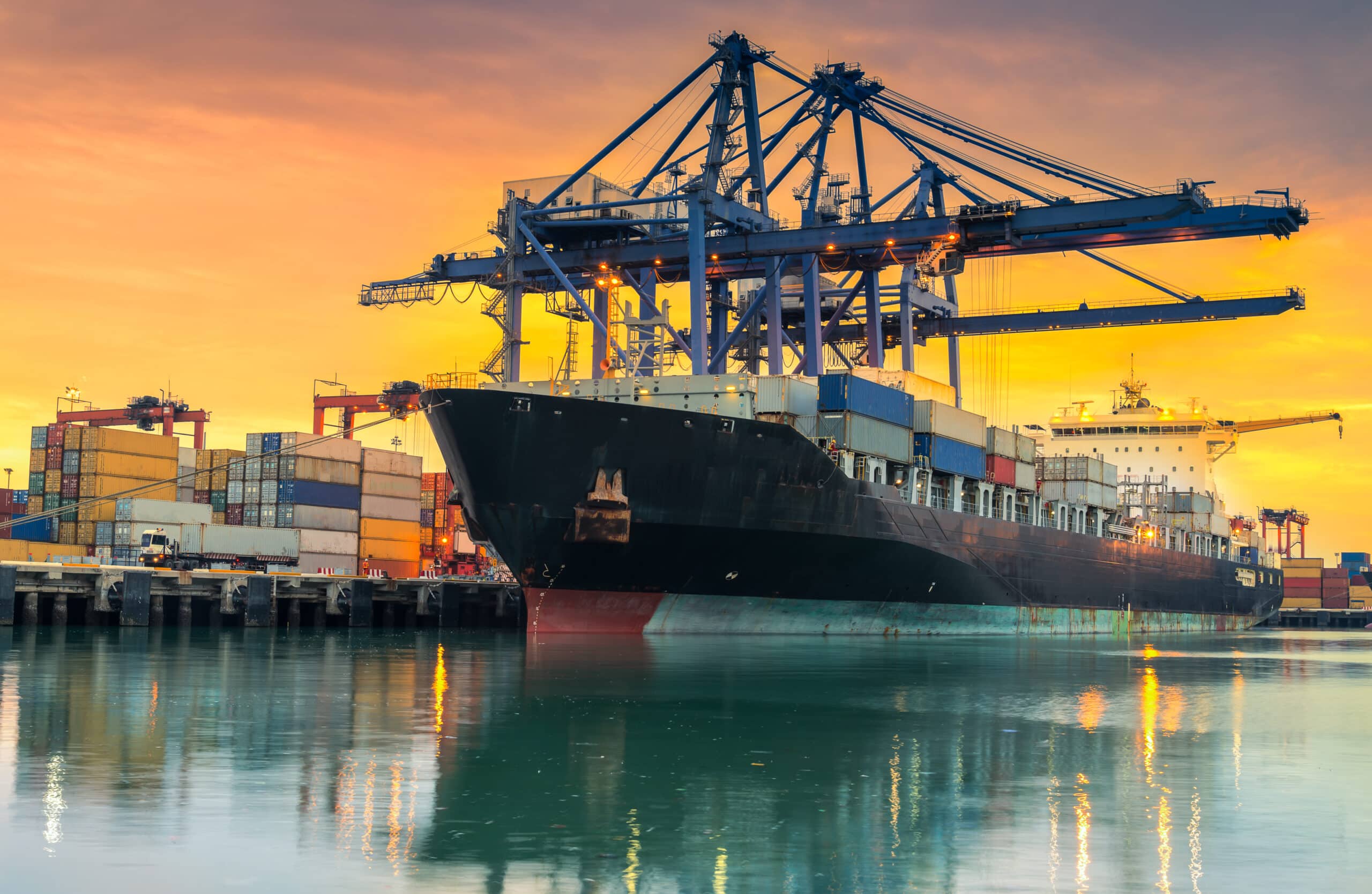 Cargo ship loading containers at sunset. Part of the Kenyan blue economy
To tackle these threats, Kenya launched the 'Go Blue' initiative in 2021, aiming to protect Kenya's coastal ecosystems and foster a sustainable blue economy. A year later, the Kenyan government launched the National Marine Litter Management Action Plan, calling for collaborative action to improve waste management practices and reduce marine pollution and litter, including a ban on single-use plastic. The plan also aims to raise public awareness about marine litter and its impacts on marine ecosystems – and this was very much the aim of Eric's workshop.
A multi-layered approach
Tackling marine litter calls for a multi-layered approach, and this was reflected in the workshop's content and structure. A session on Kenya's 'Go Blue' initiative, delivered by Bernard Otieno from Kenya's CAP Youth Empowerment Institute, highlighted the importance and potential of the blue economy, and its benefits to Kenya's coastal communities. The session emphasised the urgent need to integrate marine conservation and management into school curriculums, urging teachers to take the lead in educating young people about the blue economy and harnessing sustainability to achieve SDGs.
This was followed by a session exploring the impact of marine pollution, delivered by marine scientist and conservationist Brian Omondi from the organisation
Kenya Conservation of Aquatic Resources
. The session explored the different ways in which marine litter – and plastic pollution in particular – has an impact, including reducing the aesthetic value of tourist destinations, loss of marine biodiversity, food insecurity, and climate change.
Participants were also engaged in hands-on training on plastic crafting, which showed how recyclable materials such as plastic bottles can be used to create useful products such as padded stools – an innovative way to reduce plastic waste and generate alternative sources of income. Teachers also heard about engaging ways to involve their students in marine litter management, such as beach or mangrove clean-ups and recording the types of marine litter identified during these activities.
The final session was delivered by Tsofa Mweni, the Head of conservation education at Wildlife Clubs of Kenya (WCK), Coast Region, who highlighted the role of wildlife clubs in educating young people on wildlife conservation and environmental management. The session encouraged teachers to become patrons of school wildlife clubs themselves and plan student activities with WCK, providing resources on targeted activities to engage young people.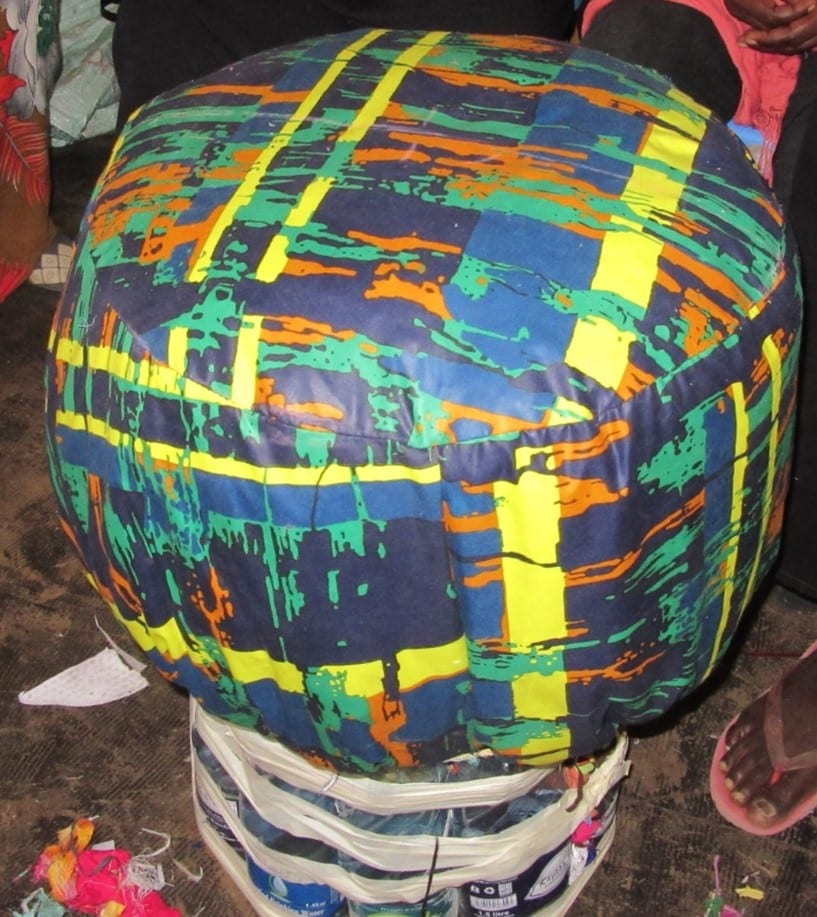 Padded stool made from plastic PET (polyethylene terephthalate) bottles
Close encounters with biodiversity
After the awareness sessions, the group embarked on an excursion to the Mombasa Marine National Park, which is home to coral reefs and a range of diverse marine species. The trip included a ride on a glass-bottomed boat to experience the aquatic life, sea grasses, and seaweeds that form part of the park's marine ecosystem. The trip was a chance for local teachers to get a vivid insight into the impact of climate change on Kenya's marine ecosystems, including the effects of rising temperature on fragile coral reefs and the ways in which these reefs can be preserved. Participants also learned about income-generating activities such as seaweed farming practiced along the coast of Kenya, which provides a valuable source of income to women and young people.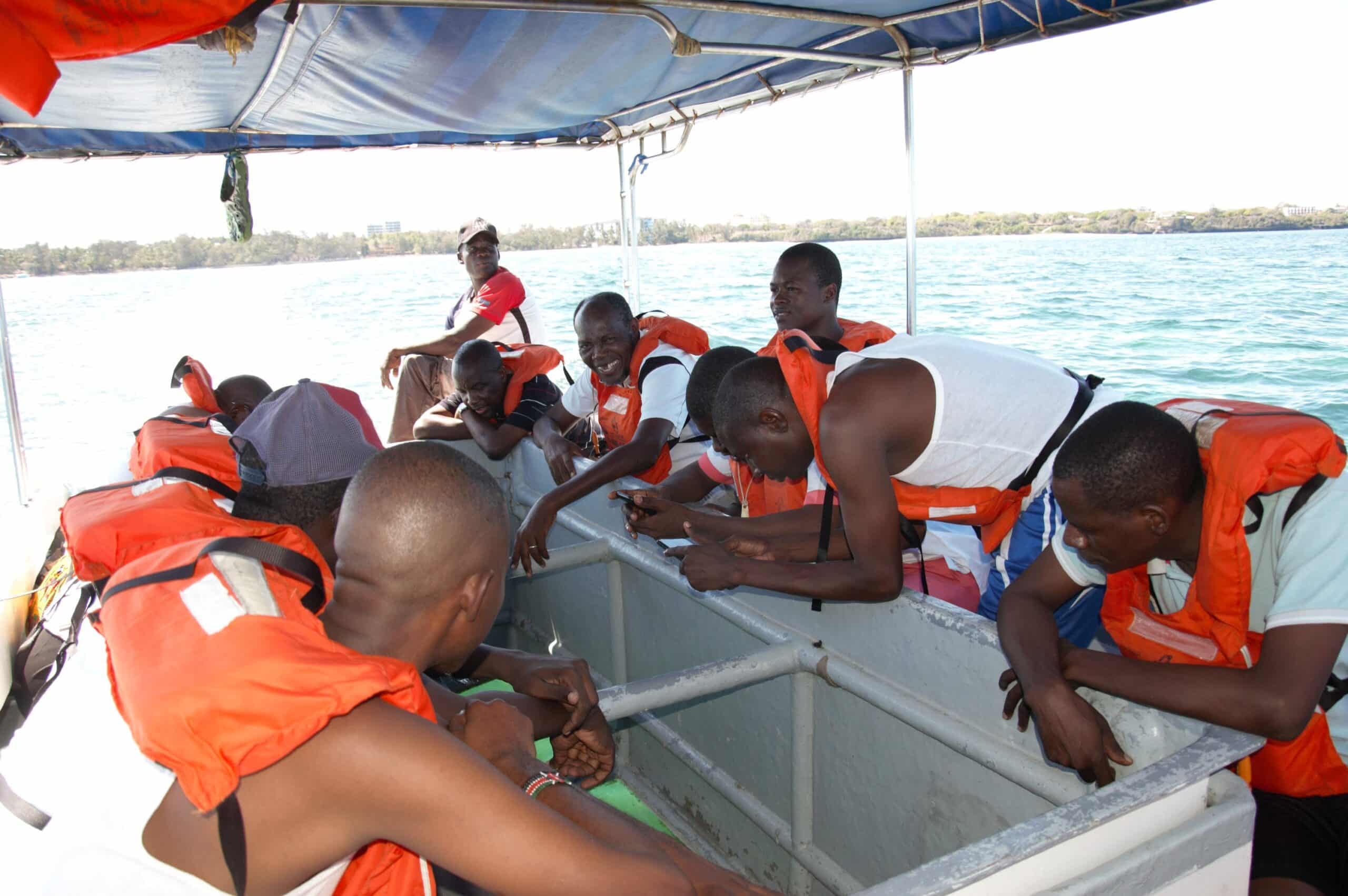 Teachers on a glass bottomed boat at the Mombasa Marine Park
Sustaining impact
Feedback from the teachers who took part in the workshop suggest it was an eye-opener in learning about the problem of marine litter and ways to tackle it. But to sustain the connections and learning achieved through the workshop, Eric worked with Wildlife Clubs Kenya and encouraged teacher patrons to become members of WCK in order to access Kenyan National Parks and continue to support and learn about marine life at a subsidised rate. With this in place, local teachers left the event motivated to plan new student awareness activities on waste management practices. WCK also committed to organising training workshops and student visits to the Mombasa Marine National Park, and now aim to conduct ongoing regular teacher training programmes, as well as mobile education programmes for a wider reach. In these ways and more, Eric hopes that the workshop will continue to promote cleaner oceans and coastlines long into the future.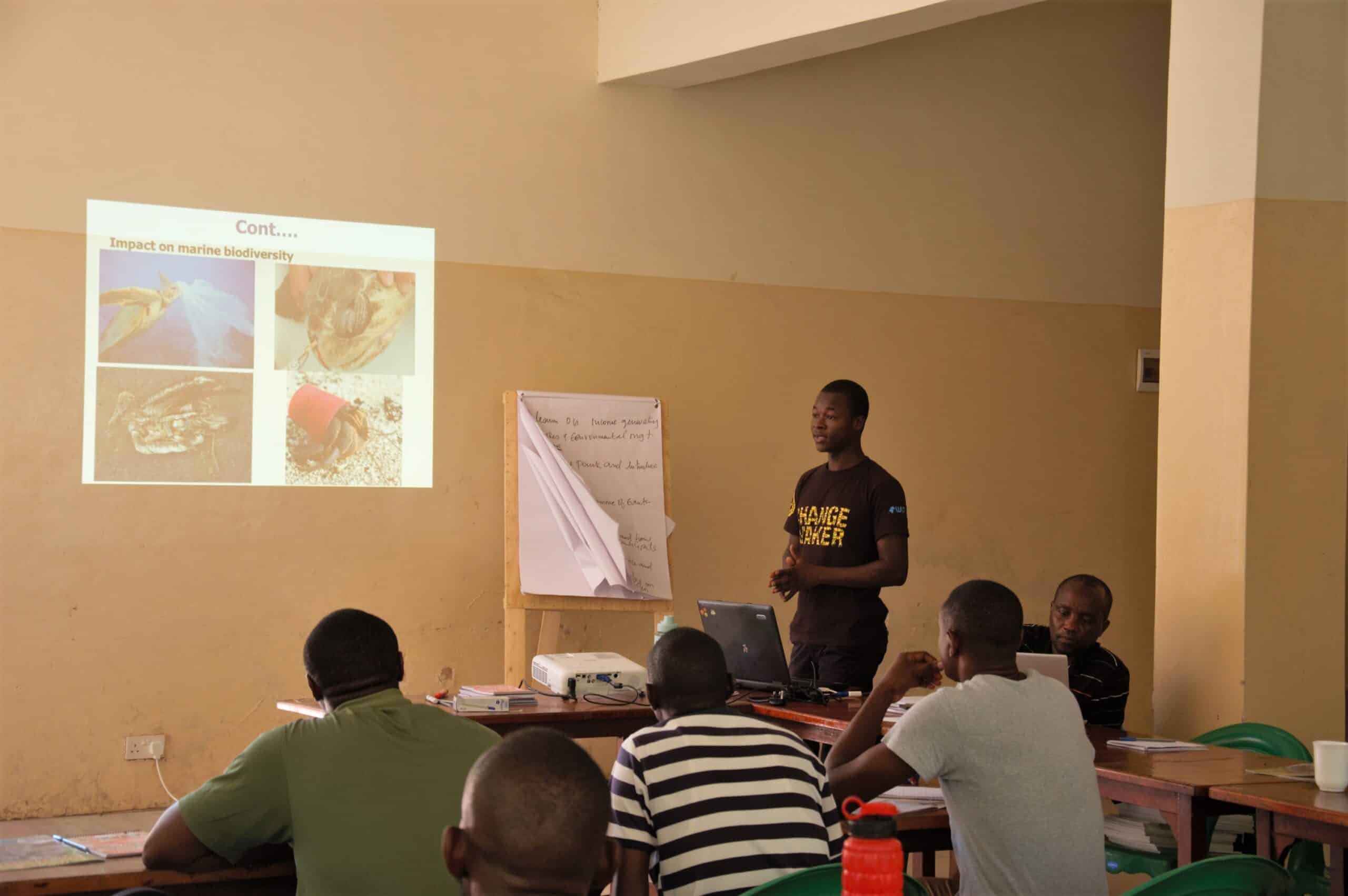 Feedback from the teachers who took part in the workshop
Eric Deche is a 2007 Commonwealth Distance Learner Scholar from Kenya. He completed a MSc in Education for Sustainability from London South Bank University.