The CSC and Taylor & Francis Group are delighted to announce that the joint winners of the 2014 Taylor & Francis Commonwealth Scholar Best Journal Article Prize are: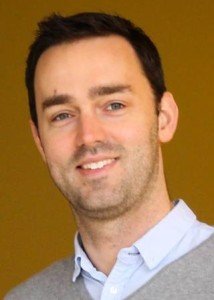 Benjamin is a 2008 Commonwealth Scholar from South Africa; he completed a PhD in Biomedical Engineering and Medical Image Analysis at University College London (UCL) in 2012. His article, published as part of his PhD research, tackles the challenging and underexplored area of detecting the signs and extent of involvement of paediatric pulmonary tuberculosis from medical images.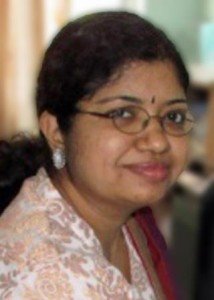 Sandhya, a 2008 Commonwealth Scholar from India, completed a PhD in Aquatic Eco-Genotoxicology at the University of East Anglia in 2011. The broad aim of her article was to understand the multigenerational effects of chronic genotoxicity in the aquatic ecosystem and how this is affecting populations of aquatic organisms.
The Taylor & Francis Commonwealth Scholar Best Journal Article Prize is awarded to a Commonwealth Scholar who submits the most outstanding article published in a recognised peer-reviewed journal. This annual prize, first awarded in 2012, aims to encourage and reward the publication achievements of Commonwealth Scholars who are completing or have recently completed their doctoral studies. The Best Journal Article Prize comprises £1,500 and a year's personal subscription to a journal of choice published by Taylor & Francis.
Over 60 entries were received for the latest competition, and the winners were selected by a panel of experts drawn from multidisciplinary backgrounds. For the first time, the CSC and Taylor & Francis Group have exceptionally decided to award two joint winners.
Dr John Kirkland, Executive Secretary of the CSC, said 'The Best Journal Article Prize recognises the academic achievements of Commonwealth Scholars and highlights their groundbreaking research. We congratulate Benjamin and Sandhya on the high calibre of their work. The CSC is particularly pleased to be able to honour two winners this year, and thanks Taylor & Francis for their support. We also congratulate all the Commonwealth Scholars who entered on the publication of their research'.
Dr David Green, Global Journals Publishing Director at Taylor & Francis, said 'We were delighted with the articles submitted for consideration – and with the two outstanding winners – and are pleased to support the vital work of the CSC in aiding scholars around the world and furthering top research'.