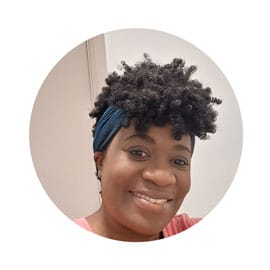 Mwanja Mwale
Commonwealth Scholar Mwanja Mwale joined the Mentoring Programme in 2021-2022 as a Mentee, whilst studying for a PhD in Social Policy. To support her studies, she wanted to be paired with a Mentor with a PhD background in a similar field.
Mwanja was paired with a Commonwealth Alumnus from South Africa. Her Mentor's expertise in social protection and career experience in the academic sector helped Mwanja gain better insights in the policy sector and develop skills useful during her PhD studies.
Setting realistic goals as a doctoral Mentee
I was 'perfectly' paired with a Mentor from South Africa who is in academia and her recent work focuses on the future of social protection and social welfare. You can imagine the interesting conversations that we had around development and social policy.
My research focuses on the social cash transfer policy in Zambia which South Africa also implements. Prior to starting my PhD, I had spent 15 years in policy work, and I was struggling to get into the academic mode and settling in a new environment. My Mentor's guidance could not have come at a better time, especially that being in academia is something that seemed farfetched in my world. As part of the mentoring programme, I set seven realistic goals and managed to achieve six of them during the mentorship period.
It was fulfilling to have a sounding board and I was inspired by the work that my Mentor is doing in her field, as well as how she managed to spend 4 years in a foreign country and excelled. She selflessly shared the highs and lows of her PhD journey and I am grateful that she did. The resources she gave me were helpful but her personal experiences during her PhD journey made me appreciate the mentorship relationship more- I still go back to my mentoring log to remind myself of some of the nuggets that she shared with me.
My mentor and I have agreed to leave our lines of communication open and we recently celebrated her publishing a book. We also agreed to call on each other when we need a sounding board or to work on a project together, which we shall indeed do. My relationship with her completed my career puzzle and I hope she benefited from it as much as I did. I say it was time well invested!
Mwanja Mwale is a 2020 Commonwealth Scholar from Zambia. She is completing her PhD in Social Policy from the University of Sheffield.