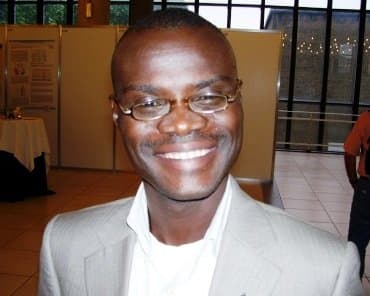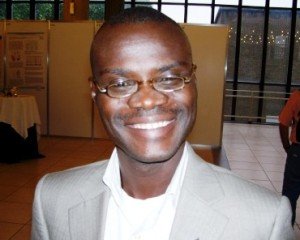 Dr Kolawole Adebayo (2001 Commonwealth Split-site Scholar from Nigeria, PhD in Agricultural Extension and Rural Development, University of Agriculture, Abeokuta, Nigeria and University of Reading) is a Reader in Agriculture at the Federal University of Agriculture, Abeokuta. He has worked as Project Manager, Cassava: Adding Value for Africa (C:AVA), and he was formerly based at the Natural Resources Institute, University of Greenwich.
Cassava is a root crop and staple food across the developing world. Africa produced 117.9 million Mt of cassava in 2007, making it the most important root crop as well as a major source of dietary calories. Cassava is important as a famine reserve, food and cash crop, industrial raw material and livestock feed.
The C:AVA Project has been supported by the Bill and Melinda Gates Foundation. It builds on previous research and pilot activities in many countries in Africa to scale-up market access by working with small-medium sized enterprises, linking producers and processors to growth markets to increase incomes and employment opportunities in sub-Saharan Africa.
C:AVA has aimed to develop value chains for High Quality Cassava Flour (HQCF), as a means of increasing small-holder incomes. C:AVA has been working to increase demand for HQCF as a cheap industrial ingredient in food processing operations, bakeries and industry, and works with local partners to nurture rural entrepreneurs and improve rural quality of life.
The project has focused on five countries: Nigeria, Ghana, Tanzania, Malawi and Uganda that produce over 60 % of the cassava grown in Africa. In each operational region, cassava farmers and processors have been supported in production and processing activities through partnership with NGOs or other extension services.
The C:AVA project has become influential in all of the five countries in which it operates as the source governments, agencies and agribusinesses go to for objective,  considered advice on cassava processing, and particularly HQCF.
The CAVA project has touched the lives of over 90, 000 smallholder farmers in Africa, helping improve their livelihoods and those of local communities has been achieved by working across the value chain to: provide objective research, making strategic technological improvements possible, linking suppliers with markets, and encouraging efficient, sustainable investments from processors, users and governments.
Kolawole has been asked by the Gates Foundation to prepare a proposal for a second phase of the project with African leadership as a main condition, and he would continue as Project Director and be based at the University of Agriculture Abeokuta.
The vision for the next phase of the project would look to extend the number of smallholder farmers helped. Within five years, it would aim to assist 250,000 smallholder farmers, encouraging them to adopt new varieties and better agronomic practices which could double their cassava yields.
Kolawole is grateful for the support shown by the Gates Foundation. 'I am humbled by the interest that the Bill and Melinda Gates Foundation has shown in taking the project to a second phase with increased African leadership.'
But, Kolawole believes that his experience as a Commonwealth Split-site Scholar has also been pivotal in his ability to manage this large-scale international project which has strengthened food security and production in a number of African countries.  'It is evidence that the years of investment by the Commonwealth Scholarship Commission and others to train high level leadership for the continent is yielding these desired results and benefits.".