Nigeria constitutes approximately 20% of the population of Africa and slightly over 50% of the West African population. Cancer is a critical public health problem across Africa and is a major contributor to the overall cancer burden on the continent, with 115,950 new cases of cancer and 70,327 cancer deaths in 2018.
Every day, Nigeria loses 31 women to breast cancer, and 29 women to cervical cancer, which is 99% preventable. Death from prostate cancer is also preventable, yet it kills 15 men every day. Nigerians also have one of the world's poorest 5-year cancer survival rates. With poor awareness, limited access to treatment, fewer than 50 oncologists providing care to hundreds of cancer patients, and one doctor to 5,000 patients, the effectiveness of Nigeria's healthcare system needs to be urgently addressed.
Project PINK BLUE
With these challenges in mind, I acted to bring about the positive change I wanted to see in cancer awareness and treatment in my country. In 2013, I founded Project PINK BLUE – Health & Psychological Trust Centre as a cancer- fighting not-for-profit organisation in Nigeria. My goal was to use this platform to boost cancer awareness, provide support to impoverished cancer patients, advocate for better cancer control, improve health financing and budgeting, improve psychological wellbeing and contribute to the attainment of SDG 3, 'Good Health and Wellbeing'.
Within its first five years, Project PINK BLUE became a leading cancer advocacy organisation in Nigeria, reaching millions of people through awareness walks and free cancer screenings, and raising millions of naira to support cancer patients. The money raised has also provided medical oncology and patient navigation training for 185 doctors and nurses from 11 universities and 14 hospitals in five of the six geo-political zones in Nigeria, improving their capacity to provide quality cancer care to patients. Over 901 volunteers in Lagos, Abuja, Enugu, and other parts of Nigeria are working with our nine staff to change the way Nigerians think about cancer. In total, Project PINK BLUE has implemented over 50 life-saving projects since it was founded.
In 2015, we established the first patient navigation programme in Nigeria. This initiative focused on helping the general public to access cancer diagnosis and treatment using a toll-free telephone centre and providing information and resources to cancer patients during their diagnosis, treatment, and survivorship.
In 2017, we founded the first breast cancer support group in Abuja with nine cancer patients, providing psychological support, peer navigation, and resource mobilisation to indigent cancer patients. Currently the group has over 49 patients.
The Trust also produces research and advocacy articles on cancer awareness
and treatment which have helped gain the attention of policymakers to prioritise cancer as an issue in Nigeria, assisted by the #FixRadiotherapy and #ChokeCancer campaigns. In light of these achievements, we have won several awards in Nigeria, USA, Malaysia, and Turkey, including the prestigious Nelson Mandela-Graca Machel Innovation Award, which recognises innovative projects that create and promote social change and also empower future generations.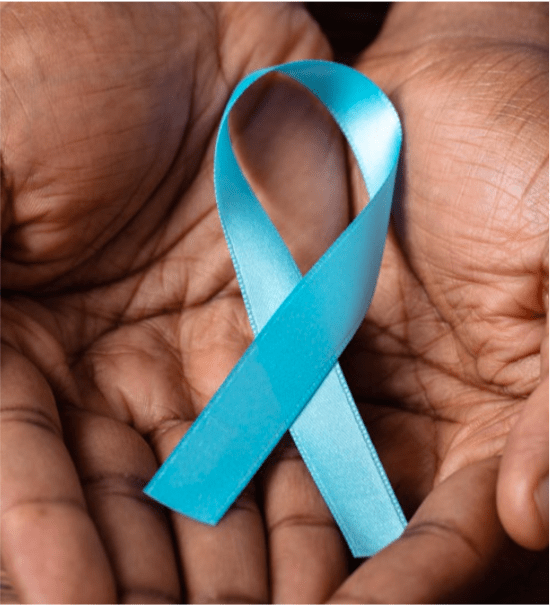 Some failures are positive failures
In 2017, as the Executive Director of Project PINK BLUE,
I led my team to apply for a grant from an international grant-making organisation to implement technology-driven research to investigate the use of a mobile application for self-discovered breast masses among women in Nigeria.
We were successful throughout the different stages of the grant process, however although we reached the final stage, Project PINK BLUE were not selected to receive the grant to implement this project.
Feedback indicated that as the project lead, I did not have the sufficient research qualifications to implement the research project in Nigeria. A lack of finance had been a major impediment to me pursuing a Master's degree or PhD programme previously, however in 2019 I took a step to change this narrative. I applied for a Commonwealth Shared Scholarship to pursue an MSc in Transforming and Leading in Health Care at Birmingham City University (BCU) and build my research experience and qualifications.
My Research
In addition to being directly related to my career path and the needs of Trust, my Master's has also allowed me to research global healthcare challenges and has provided me the space to ask critical health questions, such as 'What is Nigeria doing right with regards to healthcare?'; 'What can we learn from other countries' health systems?'; 'What can we do to improve cancer control?'; and 'How can we tackle the numerous health challenges facing a population of over 196 million?'.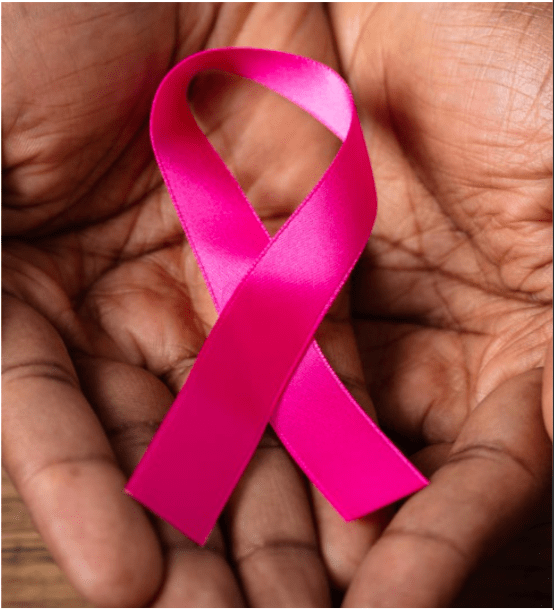 My research at BCU is focused on the healthcare workforce, cancer screenings, and health policy, and I hope to use my research to better understand and develop solutions to the aforementioned challenges. I have
also joined the BCU professional mentoring programme, which is a great opportunity to network with healthcare leaders in the UK. The knowledge from BCU and networking within the UK will help me further contribute to strengthening health systems, source new funding, and reduce donor dependence in Nigeria. Today's world is data and technology-driven, therefore I am also learning how to apply technology and data in my work at Project PINK BLUE in Nigeria.
In January 2020, I received the
2020 Global Ties United States International Visitor Leadership Program Award for Social Innovation and Change and addressed over 1,000 leaders on my research and our fight against cancer. As a proud Commonwealth Scholar who is working to transform healthcare in Nigeria, I hope to inspire other young professionals to pursue further research into the health issues affecting their communities and make the most of their networks in order to ensure future momentum in this arena.