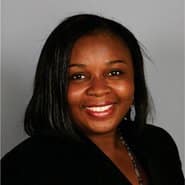 Lucy Kanu (2009 Commonwealth Professional Fellow, Agriculture, The Prince's Trust) has been selected as the 2012 Grassroots Honoree of the Fairness Award.
Lucy will receive a 2012 Fairness Award for her work as 'a Nigerian social entrepreneur and innovator who has helped build innovative private-public partnerships to serve Nigeria's underserved and under-represented communities'. She will be presented with her award at a ceremony in Washington, DC, USA on 13 November 2012.
The Fairness Award is presented by the Global Fairness Initiative, a not- for-profit international organisation that promotes a more equitable, sustainable approach to economic development.