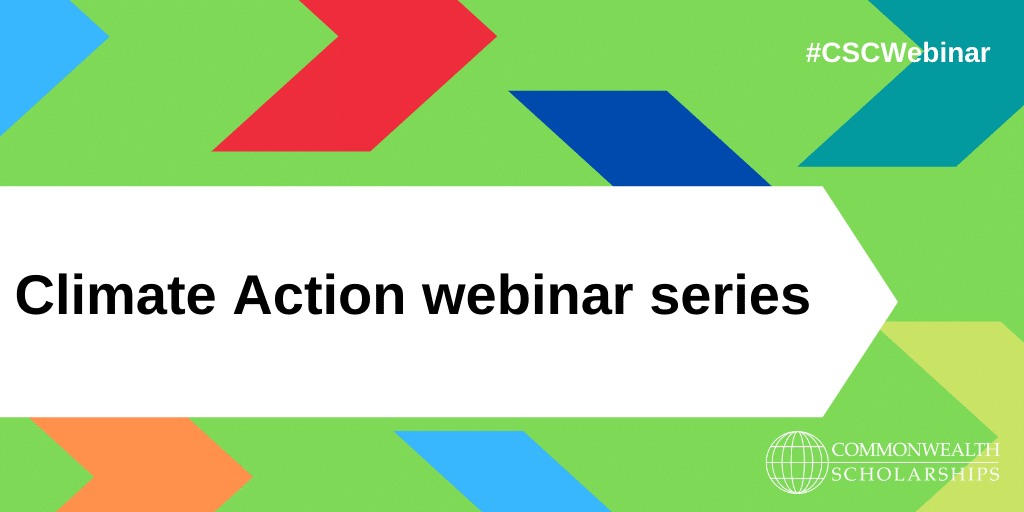 Climate Action webinar seriesChanging behaviours towards the environment in Pakistan
Duration: 09:30-10:30 (GMT); 14:30-15:30 (PKT)
Exploring the impact of the Clean Green Pakistan Movement.
In this webinar, Commonwealth Alumnus Sana Rasool will provide an overview on Pakistan's environmental problems and the innovative movement, Clean Green Pakistan Movement, launched by the Government of Pakistan.
The climate crisis is a stark reality, but long-established behaviours take a while to change. Unfortunately, we do not have the luxury of time. An environmentally conscious population is perhaps the greatest asset for sustainable development. Policymakers must develop innovative strategies to inculcate behavioural change to achieve the UN Sustainable Development Goals (SDGs). The Government of Pakistan has launched one such innovative movement, the 'Clean Green Pakistan Movement', which underpins behavioural change at the grassroots level. There is still a long way to go but success stories have already begun to emerge. The purpose of this webinar is to critically review the movement and think of ways to make it more effective.
The webinar will last for approximately one hour, including a Q&A session.
The CSC's Climate Action webinar series will provide a platform for Commonwealth Scholars and Alumni working and conducting research in areas related to climate change to present on their work and impact in this field to the CSC community.
You can watch previous webinars, delivered as part of the monthly Knowledge Hub webinar series, on the CSC's YouTube channel.
Sana Rasool is an environmental engineer, currently working at Pakistan's Ministry of Climate Change. Sana is passionate about participatory approaches towards solving the climate crisis. She has worked to develop innovative strategies for behavioural change towards the environment and to clean up the backlog of pollution. Sana believes that the key to a sustainable future lies in everyone working together in every possible capacity before it's too late.
Sana Rasool is a 2016 Commonwealth Scholar from Pakistan. She completed her MSc in Climate Change Science and Policy at University of Bristol.