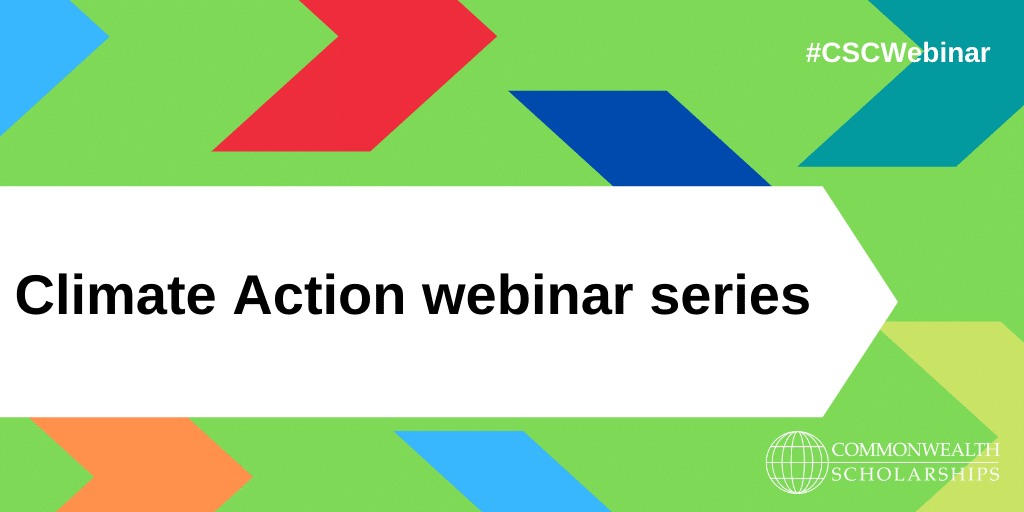 Climate Action webinar seriesImpact of multi-scale modelling on renewable biohydrogen production
Duration: 15:00-16:00 (GMT); 16:00-17:00 (WAT)
Synergising biomass growth kinetics and transport mechanisms to simulate light/dark cycle effects on photo-production systems.
In this webinar, Commonwealth Scholar Bovinille Anye Cho will present on his research publication which received the CSC's Research Impact Award topical prize for climate change related research. Not limited to the technical aspects of multi-scale modelling for upscaling photobioreactors to maximise renewable biohydrogen production, Bovinille will elucidate the work's impact in addressing the urgent energy demands of our ever-increasing world population and rapid industrialisation of developing countries. He will also share his learning journey and the contributions of his Commonwealth Scholarship to his research career. 
The webinar will last for approximately one hour, including a Q&A session.
The CSC's Climate Action webinar series will provide a platform for Commonwealth Scholars and Alumni working and conducting research in areas related to climate change to present on their work and impact in this field to the CSC community.
You can watch previous webinars, delivered as part of the monthly Knowledge Hub webinar series, on the CSC's YouTube channel.
Bovinille Anye Cho is currently pursuing his PhD in Chemical Engineering. Prior to this, he was a Research Assistant at Stellenbosch University (SU), South Africa where he graduated with a Master of Engineering (MEng) degree (Distinction) in 2018 from the Department of Process Engineering. Bovinille's studies at SU were only possible after he was awarded the prestigious Mandela Rhodes Scholarship  after completing his Bachelor of Science degree from Catholic University of Institute of Buea, Cameroon in 2015. He his passionate about entrepreneurship and research.
Bovinille Anye Cho is a 2019 Commonwealth Scholar from Cameroon. He is currently a PhD in Chemical Engineering at the University of Manchester.