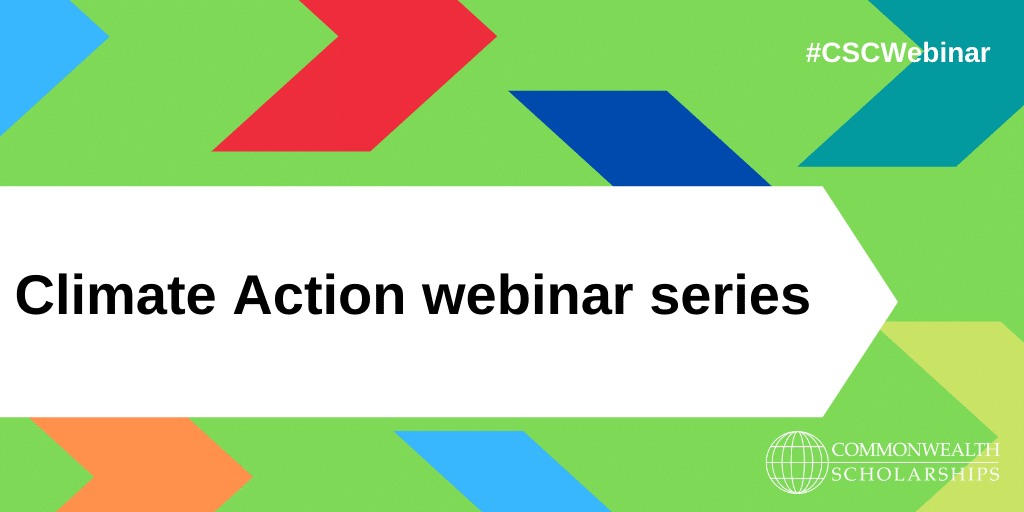 Climate Action webinar seriesSmart energy for cleaner cities
Duration: 10:00-11:00 (GMT); 11:00-12:00 (WAT)
Exploring ways to support cities to adapt to smart technologies.
This webinar will be presented by Commonwealth Alumnus Olamide Oguntoye, who will highlight the challenges cities face in cutting emissions to go cleaner. Olamide will discuss the difficulties in adapting to smart technologies and the need to develop holistic data solutions for cities to support smart technologies.
His presentation will focus on the solutions that cities can incorporate, such as aligning incentives on energy clocks, recalibrating legislative institutions, and creating viable channels to turn data into impact.
The webinar will last for approximately one hour, including a Q&A session.
The CSC's Climate Action webinar series will provide a platform for Commonwealth Scholars and Alumni working and conducting research in areas related to climate change to present on their work and impact in this field to the CSC community.
You can watch previous webinars, delivered as part of the monthly Knowledge Hub webinar series, on the CSC's YouTube channel.
Olamide Oguntoye currently works at the Tony Blair Institute for Global Change where he leads projects on science and innovation. His interest is in helping world leaders build a sustainable future through effective energy, climate, and techology policies.
Olamide Oguntoye is a 2014 Commonwealth Shared Scholar from Nigeria. He completed his MSc in Design and Innovation for Sustainability at Cranfield University.