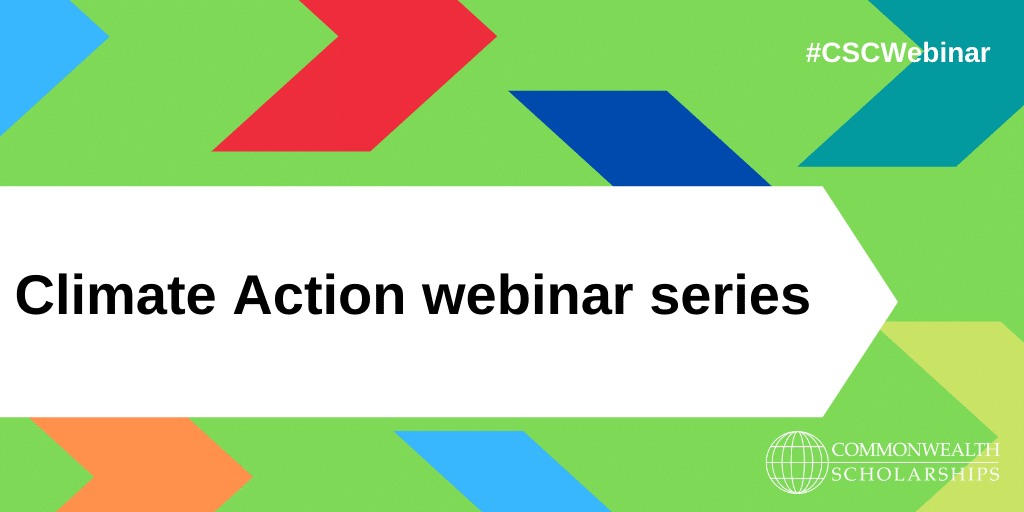 Climate Action webinar seriesSustainable power systems design for remote communities
Duration: 13:00-14:00 (GMT); 09:00-10:00 (GYT)
Developing energy solutions for and with remote communities.
In this webinar, Commonwealth Alumnus Dr Niebert Blair will discuss how remote communities in Guyana, with no access to electricity, can enjoy sustainable energy solutions. The presentation will highlight the importance of collaboration amongst various stakeholders, especially remote residents, to adapt appropriate technologies that will be both sustainable and affordable. She will also focus on identification of a unique measure to assess the energy systems implementation that accounts for the values of remote residents.
The webinar will last for approximately one hour, including a Q&A session.
The CSC's Climate Action webinar series will provide a platform for Commonwealth Scholars and Alumni working and conducting research in areas related to climate change to present on their work and impact in this field to the CSC community.
You can watch previous webinars, delivered as part of the monthly Knowledge Hub webinar series, on the CSC's YouTube channel.
Dr Niebert Blair is the Capacity Building Advisor for the 11th European Development Fund (EDF) Technical Assistance Programme for Sustainable Energy in the Caribbean (TAPSEC), where she coordinates the implementation of the programme's information and capacity building component. Dr Blair supports the regional and international exchange of specific solutions, focusing primarily on the application of innovative technologies, financing models, and regulatory mechanisms to Renewable Energy and Energy Efficiency sectors within the CARIFORUM. Whilst she holds a PhD in Mechanical Engineering from the University of Canterbury, New Zealand and a MPhil in Industrial Systems Manufacture and Management from the University of Cambridge, Dr Blair is an experienced power utility and manufacturing engineer and has worked on the design, implementation, and management of projects in the electric utility and manufacturing sectors in the region.  
Dr Niebert Blair is a 2008 Commonwealth Shared Scholar from Guyana. She completed her MPhil in Industrial Systems Manufacture and Management at University of Cambridge.