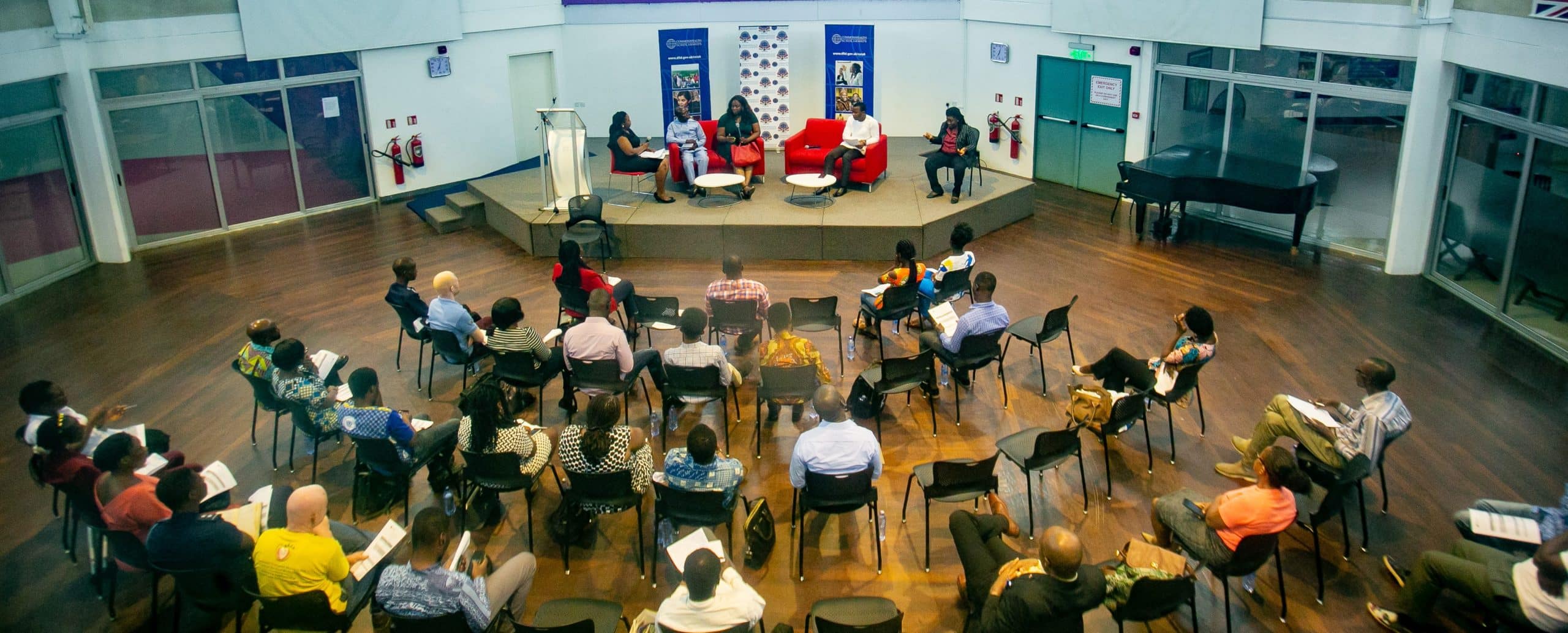 CSC Alumni Caribbean Regional Event- Connect and Communicate
Duration: 09:30-11:00 (EST)
Connect and communicate with Commonwealth Alumni across the Caribbean region.
This event will bring together alumni in the region and provide an opportunity  to hear Commonwealth Alumni present on their work and its development impact across a range of themes and topics.
The event has been organised in collaboration with the Commonwealth Scholars Alumni Association Jamaica (CSAAJ) and is the first regional event for Commonwealth Alumni based in the Caribbean.
Please see the Agenda and Speaker tabs for details of the programme and the speakers who will be joining us.
If you are a Commonwealth Alumnus living in the region and would like to attend this event, please email alumni@cscuk.org.uk no later than 12:00 midday (GMT) on Friday 19 February.
Connect and Communicate programme
Timings are for Eastern Standard Time (EST). Please adjust timings for your time zone.
09.30-09.35        Welcome
Kirsty Scott, Senior Alumni Engagement Officer, CSC
09.35-09.50        Using spatial data to tackle the Digital Divide
Tarik Dixon, Head of GIS Network & Design Operations, Digicel Group
09.50-10.00        Q&A | Live questions from attendees
10.00-10.15        Multisectoral approach to gender equality: Whose perspective do we use?
Cynthia Williams, Executive Director at National Women's Commission
10.15-10.25        Q&A | Live questions from attendees
10.25-10.40        Advancing Care in Patient Living with Haemoglobinopathies
Dr Sherelyn Stanton, Senior Registrar, Georgetown Public Hospital Corporation
10.40-10.50        Q&A | Live questions from attendees
10.50-11.00        Breakout session | Discussion and networking (time permitting)
11.00                  Closing remarks
Kirsty Scott, Senior Alumni Engagement Officer, CSC
Tarik Dixon is Head of GIS Network & Design Operations, Digicel Group. He is a geospatial professional who has held key technical and managerial positions within the telecommunications, financial, real estate and public sectors. Tarik is a certified Geographic Information Systems Professional (GISP), Fibre Optic Specialist and a Top Producing Realtor. His educational achievements in Urban Planning have been complemented by approximately 15 years of professional experience in GIS and real estate.
2013 Commonwealth Scholar from Jamaica, MSc Spatial Planning, University College London. He is the founder and President of the Commonwealth Scholarship Alumni Association of Jamaica (CSAAJ).
Cynthia Williams is Executive Director at National Women's Commission in Belize (from 2018), which is national advisory body to government on issues of gender equality, equity and women's empowerment. Her interest in the area of gender and gender-based violence was born from social interactions, rules and barriers that limited her interaction growing up in a traditional community. She moved from her hometown to Belize City as a Jesuit Volunteer: Belize to work with at risk girls at NGO, Youth Enhancement Services, at the age of 20. She worked briefly as an Air Traffic Officer at the Phillip Goldson International Airport but moved into the private sector working with issues of social justice, spiritual development and teacher education. In 2010, she returned to the public service and started working at the Women's Department as the Human Development Coordinator, a post she held until 2017.
2017 Commonwealth Scholar from Belize, MA Development Studies, University of Sussex.
Dr Sherelyn Stanton is a Paediatrician who received her undergraduate training at the University of Guyana. Dr Stanton serves primarily at the Georgetown Public Hospital Corporation in the capacity of Senior Registrar and Head of inpatient services of the Paediatric Medicine Department. She performs in the capacity of Adjunct Lecturer to medical students at the University of Guyana and several offshore medical schools. Her postgraduate studies have garnered her a Masters in Paediatrics in 2015 after which she completed a Commonwealth Professional Fellowship in Sickle cell and Thalassaemia in 2017. The subspecialties that have commanded her attention include Haematology and Oncology. It has been in these areas that she has had the most pleasure, interacting with patients who have shown her the true resilience of children.
2016 Commonwealth Professional Fellow from Guyana, The Association of Guyanese and Allied Professionals in the United Kingdom.