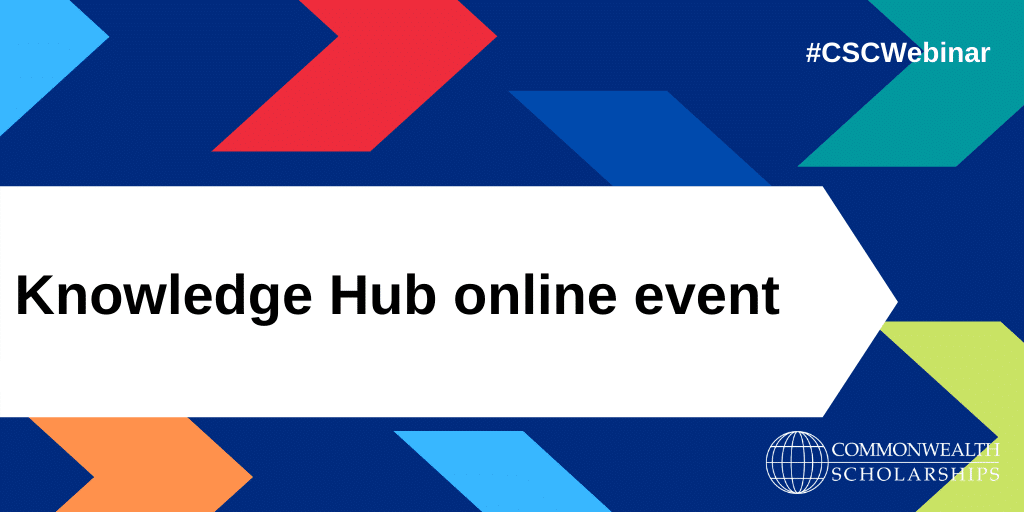 CSC Knowledge Hub eventThe gendered impact of the COVID-19 crisis on frontline workers
Duration: 15:00-16:00 (BST)
Exploring the impact of COVID-19 through a gender lens
Following her webinar in July 2020 on 'Why does gender matter in COVID-19 response', Commonwealth Alumnus Monika Gupta will lead an interactive session to explore the impact of the COVID-19 pandemic on frontline workers through a gender lens. The event will include a presentation by Commonwealth Alumnus Aishah Namukasa who will discuss her research on the feminised sectors of health, social care, and migration.
Through this event, Knowledge Hub members will have the opportunity to discuss the effects of COVID-19 pandemic on frontline workers, including professionals working in the health sector, development sector, individuals working with local communities, researcher, and policy development. 
The discussion will be for one hour and include a Q&A session.
The CSC's Knowledge Hubs provide a platform for Commonwealth Scholars and Alumni studying and working in similar disciplines to network and exchange ideas to support a shared sustainable development outcome under the CSC's six themes.
Members of the Hubs are invited to participate and engage in events and webinars around topics under the CSC's six themes.
Monika Gupta is a faculty of International Relations at Delhi University, currently in the final year of her Commonwealth Split-site Scholarship completing her PhD on 'Identity and empowerment patterns of South Asian women in the United Kingdom'. 
Monika specialises in Gender and Diaspora studies and has presented her work at various conferences and seminars across the world. She is keen to improve the conditions of young girls and women in her country by exclusively working on two parameters- education and financial independence.
Monika is a 2019 Commonwealth Split-site Scholar from India. She is completing a PhD in South Asian Studies at SOAS, University of London and Jawaharlal Nehru University. She is also the Knowledge Hub Coordinator for Access, inclusion and opportunity hub.
Aishah Namukasa is currently a researcher and trainer at the Global Labour University Online Academy.
Aishah has a deep understanding of the gendered impact of the COVID-19 pandemic on frontline workers. She has collaborated with fellow researchers from Philippines and Indonesia on a book chapter titled, 'Gendered Dimensions of the Corona Pandemic' in 'Decent Work or decent income? Corona crisis' experiences', edited by L. Sabbag Fares and P.H.Evangelista Duarte (currently in press with the publisher Rainer Hampp). She will partly draw from this chapter for the CSC Knowledge Hub event.  
Aishah is a 2008 Commonwealth Scholar from Uganda. She completed her LLM in International Law at the University of Nottingham.