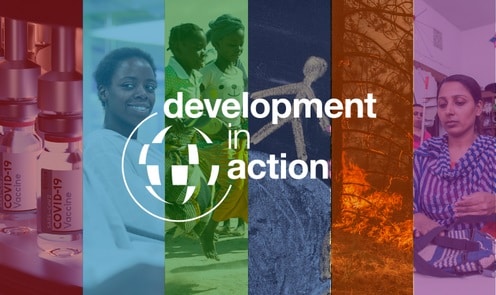 Development in Action Webinar SeriesFinTech: Its uses and impact on sustainable development in Asia Pacific
FinTech: Its uses and impact on sustainable development in Asia Pacific
In this webinar, Commonwealth Alumnus Jewel Kumar Roy will discuss the role of financial technology (FinTech) in helping to achieve sustainable development in South Asia.
Sustainability and technology are the two main forces driving change in the financial sector. FinTech is essential for advancing sustainable development, enhancing financial inclusion for low-income populations such as Cottage, Micro, Small and Medium Enterprises (CMSMEs), developing resilient infrastructure, and fostering innovation across a range of sectors.
This webinar will address the CSC development theme, Promoting global prosperity.
The webinar will last for approximately one hour, including a Q&A session.
The CSC's Development in Action webinar series provides an opportunity for Commonwealth Scholars and Alumni to present on their work and contribution to development across a range of contemporary global challenges and provide insight into ongoing research and action.
Open to all Commonwealth Scholars and Alumni, the monthly webinars will address one of the CSC's six development themes and provide an opportunity for attendees to engage in real-time Q&A discussion on the topic presented.
You can watch previous webinars on the CSC's YouTube channel.
Jewel Kumar Roy is an Assistant Professor at Jatiya Kabi Kazi Nazrul Islam University, Bangladesh. He completed his MBA and BBA in Finance from Savitribai Phule Pune University, India. He also obtained the Indian Council for Cultural Relations (ICCR) Scholarship for BBA at the same institution.
As a researcher, he has published several articles in peer-reviewed national, international, and Scopus indexed journals and has attended a number conferences. His research interests include blockchain, cryptocurrency, financial technology, financial econometrics, and sustainable finance.