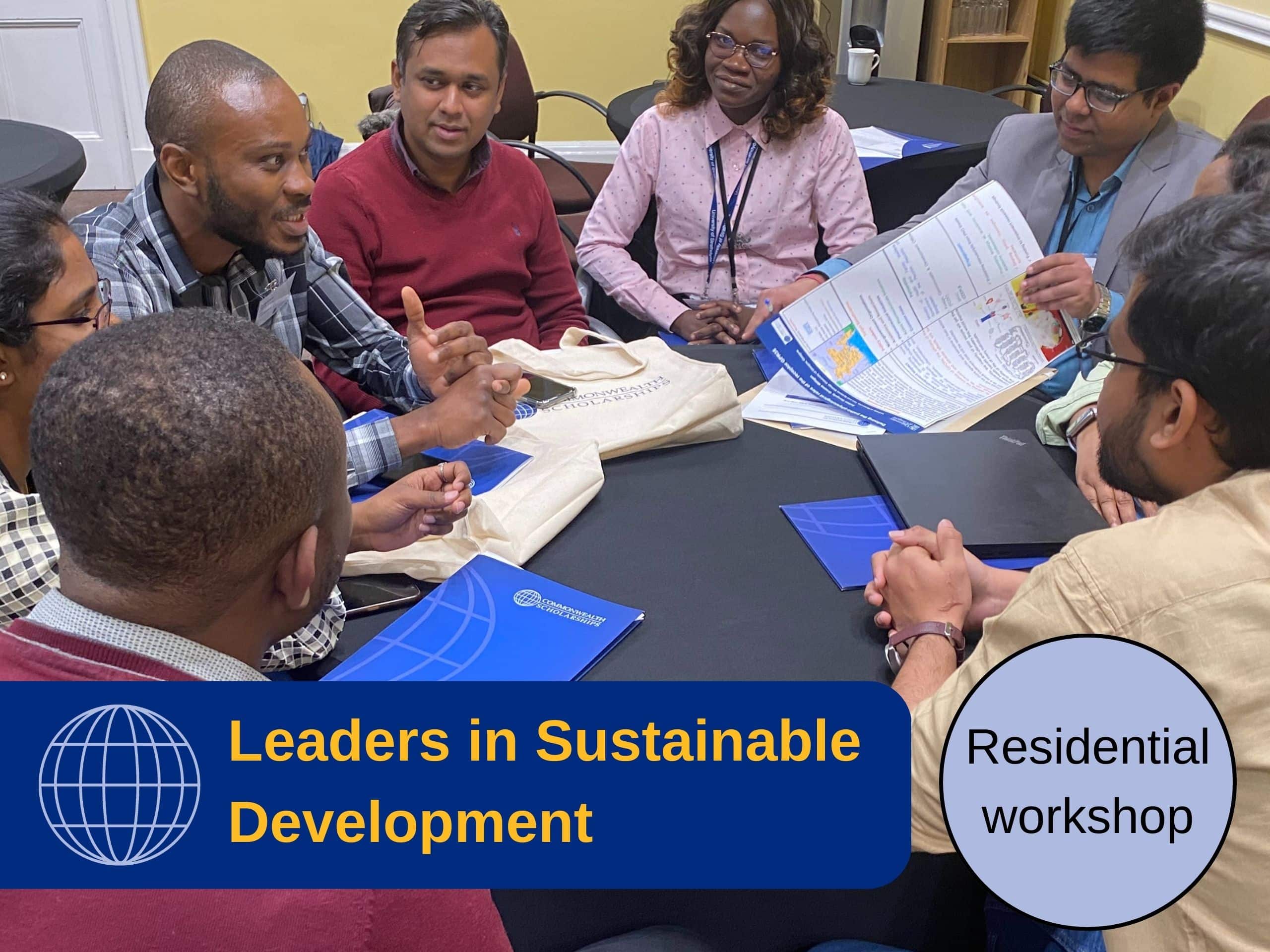 Leaders in Sustainable DevelopmentMaximising your Impact: Training for Development (PhD Scholars)
Location: Cumberland Lodge, Windsor Great Park
Enhance development skills and knowledge at a CSC residential workshop in 2023
The Maximising your Impact: Training for Development workshop is a three-day residential workshop focusing on contemporary issues in development and providing skills training to support Scholars' development impact work through a mixture of plenary sessions, discussions, and individual and group activities.
Through this workshop, Scholars will:
Improve skills and knowledge for development impact in their home country.
Reflect on how to make their current studies and research more development relevant.
Develop their presentation and teamwork skills.
Improve their ability to connect and communicate with a wide range of audiences for development impact.
Explore activities and resources that can be used during their scholarship in the UK and in their home country to support development impact.
Design a plan of action for achieving development impact through their research and future career activities.
This workshop is for Commonwealth Scholars studying at PhD level only.
The CSC's Leaders in Sustainable Development programme of workshops focus on professional and practical skills and are designed to be interactive, with small groups of Scholars and Fellows taking part in each event.
Further details about the workshop will be provided nearer to the time.
This workshop will be facilitated by AccessEd, a non-profit organisation aimed at promoting fair access to university for all young people. Alongside running in-school programmes for under-represented pupils, they also work with researchers across the world, training them to focus on outreach and public engagement skills, career readiness, and leadership development.
AccessEd workshops are designed and delivered by qualified teachers and academics with extensive experience of training researchers across the UK and internationally.