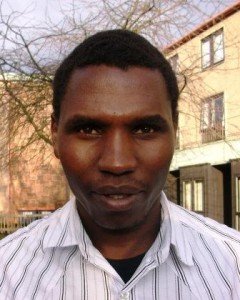 Collen Zalengera, a Commonwealth Scholar from Malawi, will be giving a poster presentation at the Planet Under Pressure 2012 conference, being held in London next March. This major international conference will focus on solutions to the global sustainability challenge, and form an important input to the Rio+20 conference (United Nations Conference on Sustainable Development) in June.
'I am glad my work will input into a major conference aiming at finding new solutions that can move global society to a sustainable pathway', said Collen. 'Equally important is the diversity of new scientific knowledge that I will gain from over 6,000 authors and delegates representing over 137 countries. It is a great achievement to have my abstract accepted for this major conference.'
Collen is currently studying for a PhD in Renewable Energy at Loughborough University. 'I am researching on novel approaches and methodologies of developing renewable energy systems to enhance sustainable livelihoods and systems sustainability in developing countries, and thus the conference will provide a networking platform with investors and development agencies for long-term collaborations throughout my research and thereafter.' He also held a Commonwealth Scholarship in 2009 for his MSc studies in Renewable Energy Systems Technologies, also at Loughborough University.