Opelo Bitsang Legothlo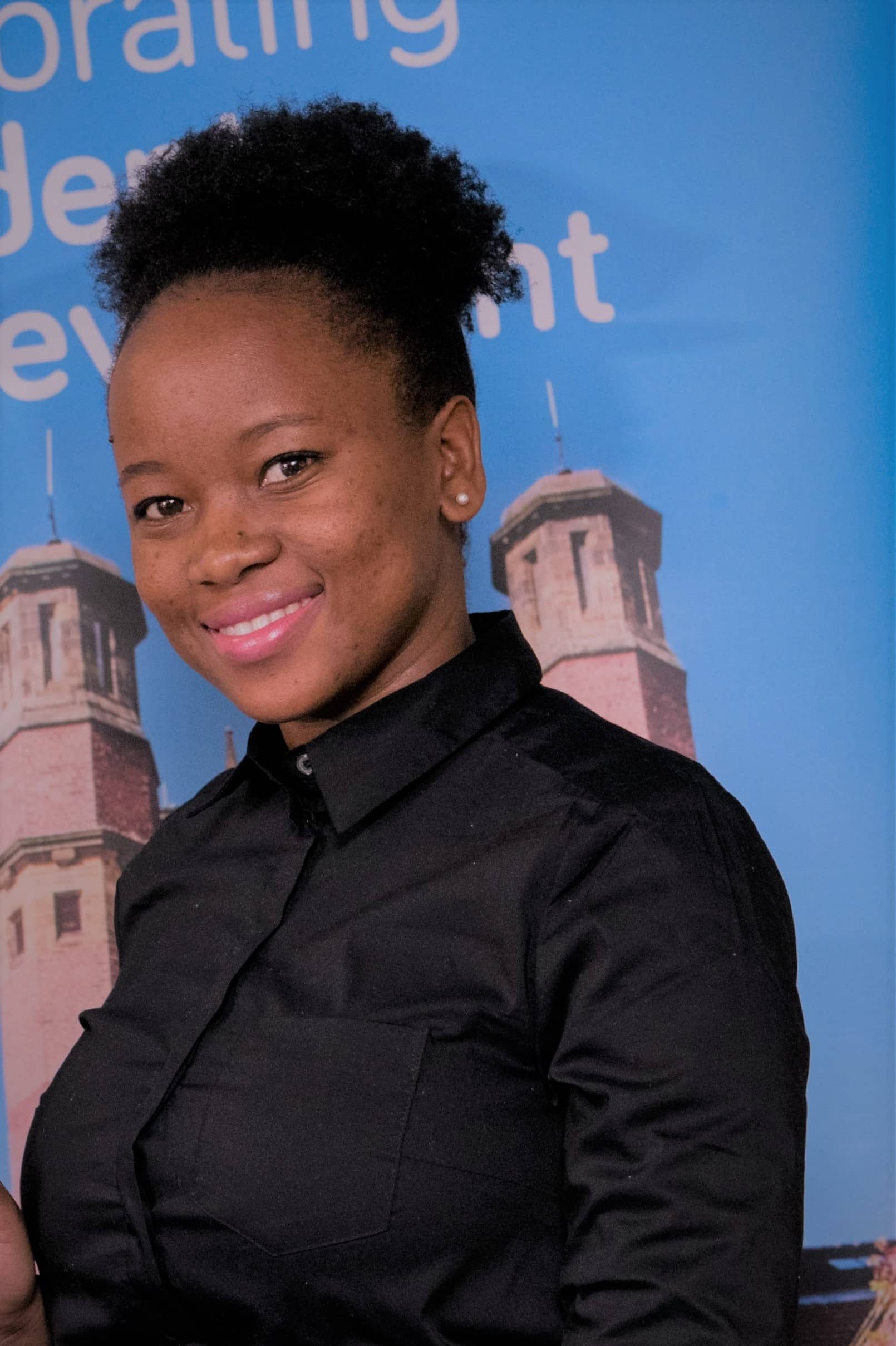 Opelo completed her BEng in Geological Engineering at the Botswana International University of Science and Technology in 2017. Thereafter, she served as a Junior Hydrogeologist at Aqualogic (Pty) Ltd, a consultancy company based in Gaborone, Botswana. Through the experience and exposure she gained, Opelo developed an interest in the field of hydrogeology and water resources. The water shortage challenges experienced in Botswana also led her to the field of hydrogeology.
Opelo is continuing to research in the field of water resources and aims to write up some of her work. She believes that through the continual process of gaining knowledge she will actively participate in developing solutions for challenges in water resources, both in her home country and globally.
As a Knowledge Hub Coordinator (Alumni), she aims to create an environment that allows for interactive knowledge exchange between herself and other participants. She believes this platform will be a great opportunity in challenging and developing the knowledge of participants in various fields of science and technology for development.
Opelo is a 2019 Commonwealth Scholar from Botswana. She completed an MSc Hydrogeology and Water Management at Newcastle University.
Bhargav Pandya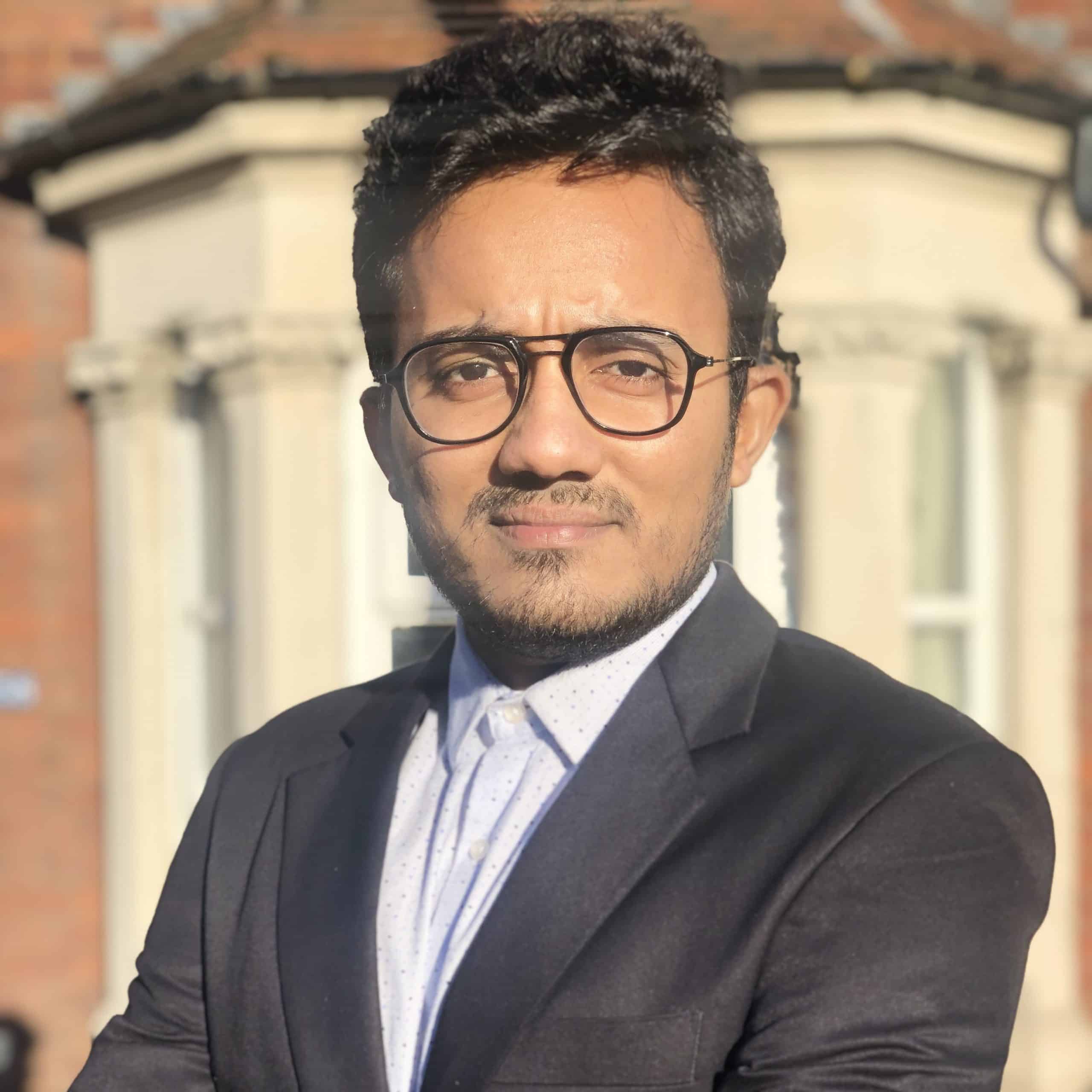 Bhargav is a researcher skilled in the field of sustainable cooling, hydrogen fuel cell systems, and decarbonisation of energy systems. Bhargav has been conferred the degree of Master of Technology (Mechanical Engineering) by Pandit Deendayal Petroleum University (PDPU). He has carried out research opportunities in thermal engineering with Siemens Centre of Excellence for thermal and flow analysis and advanced simulation process at PDPU. Bhargav was one of the coordinators at Gujarat Power Engineering and Research Institute to establish a centre of excellence for solar energy which has enhanced his interdisciplinary knowledge of renewable and sustainable energy sources.
As a Knowledge Hub Coordinator (Scholar), Bhargav looks forward to facilitating information on the importance of science and technology for achieving the United Nations sustainable development goals.
Bhargav is a 2018 Commonwealth PhD Scholar from India. He is pursuing a PhD in Renewable Energy at the University of Birmingham.
Dr Vishal Sharma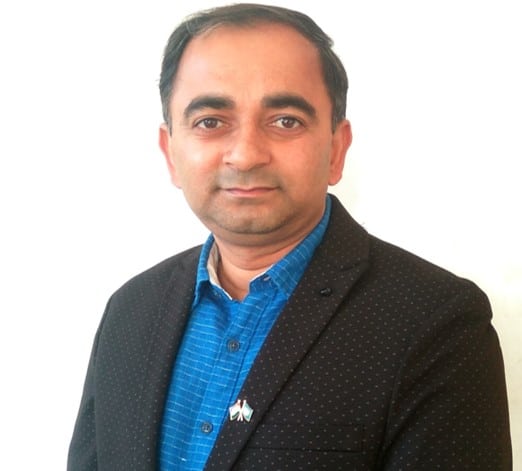 Dr Sharma is an international research scholar from India and is presently a Fulbright Climate Fellow, National Renewable Energy Laboratory (NREL) in Colorado, USA. He is passionate about advocating for innovations in science and technology, especially among young students/children across the globe, and is committed to providing affordable, clean, and sustainable energy to the world in order to save the environment. Dr Vishal is a trained climate reality leader under Nobel Laureate and former US Vice President Al Gore. He is also a certified Peer Reviewer for Nature Research and Publons Academy, a part of Web of Science Group, London, UK. Additionally, he has received several awards and recognitions, such as the Fulbright Climate Fellowship, visiting academician to The University of Sheffield, and Indo-United Nations (UN) Pin Award.
Dr Sharma is a member of Citizen's Climate Community, the Institute of Nanotechnology, the Society of Building Science Educators, the Solar Energy Society of India, the Asian Society of Researchers, and the United Nations (UN) Association of the USA. He is also Global Goal Ambassador for UNA-USA where he is contributing his knowledge and expertise in order to provide sustainable green energy to all of humanity.
As a Knowledge Hub Coordinator (Alumni) he is looking forward to supporting connections between Commonwealth Scholars and Alumni and the wider scientific community, providing information on events and activities related to science and technology, sharing news related to Sustainable Development Goals (SDGs), and sharing information on policy making so as to develop a scientific ecosystem which ultimately leads to the development of global societies as a whole.
Dr Sharma is a 2016 Commonwealth Split-site Scholar from India. He completed his PhD from the University of Sheffield and University of Manchester.
Stephen Adombire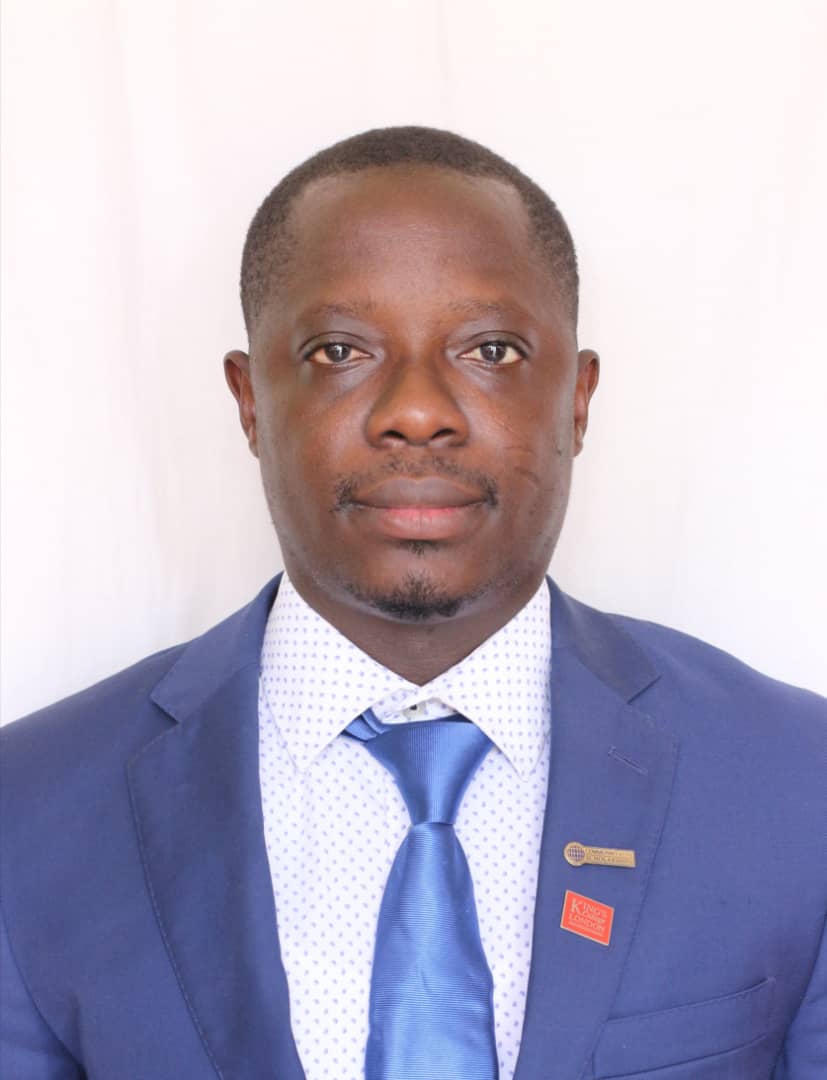 Stephen is a Senior Nurse with nearly ten years' of experience working in a District Hospital in one of Ghana's least developed regions. Working on the frontlines, he has witnessed daily the health system challenges impacting the delivery of quality and safe care. Amongst other roles, he was the District Knowledge Management Focal Person, responsible for coordinating the collection of human-interest stories from health staff and documenting change ideas and best practices for dissemination.
He obtained his undergraduate degree in Nursing from the University of Cape Coast, Ghana in 2013. While a Commonwealth Shared Scholar, he was awarded the King's College London Principal Global Leadership Award and was active across a range of CSC activities, and is now a member of the CSC's Alumni Advisory Panel. Currently, he is in the first year of his PhD in Nursing Science at the University of Toronto, Canada, with his dissertation research focusing on evidence-based practice.
As a Knowledge Hub Coordinator (Alumni) he looks forward to working with Hub members in maintaining the gains of the Hub for greater impact in the area of strengthening health systems and capacity.
Stephen is a 2017 Commonwealth Shared Scholar from Ghana. He completed an MSc Clinical Nursing from King's College London.
Elizabeth Ndung Mutua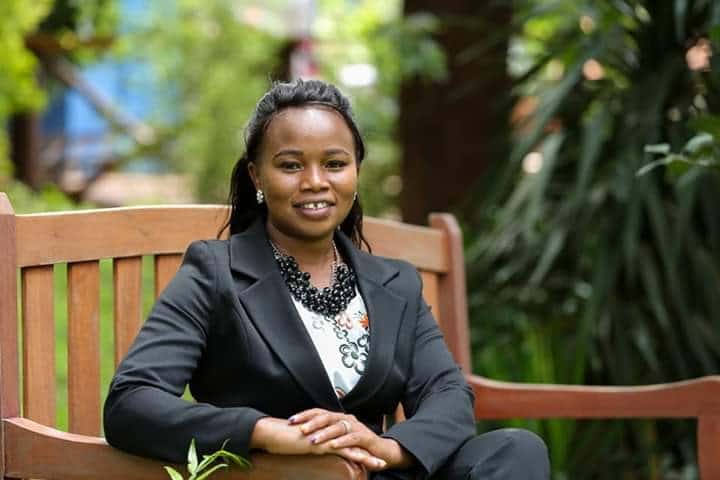 Elizabeth is a lecturer at Dedan Kimathi University, School of Computer Science and IT. Prior to this, she served as ICT Specialist at the Barclays Bank of Kenya. She is the Founder of Joasher Technologies and Consultancy, an innovative software developing company that motivates young girls from rural areas who have a passion in information technology.
Elizabeth completed her undergraduate degree in Computer Science from Kabarak University. Elizabeth's interest lies in Artificial Intelligence (AI) for health and deep learning. She is currently pursuing a PhD at the University of Capetown and Strathmore University. Her PhD research seeks to develop a deep learning model for diabetic retinopathy prediction.
As a Knowledge Hub Coordinator (Alumni), Elizabeth looks forward to creating and sharing posts related to development issues, global challenges, research opportunities, and information on trainings and workshops. She believes that Hub members can grow together as a team by supporting each other through collaborations and active participation.
Elizabeth is a 2009 Commonwealth Split-site Scholar from Kenya. She completed an MSc Information Technology Management at the University of Sunderland.
Matiko Riro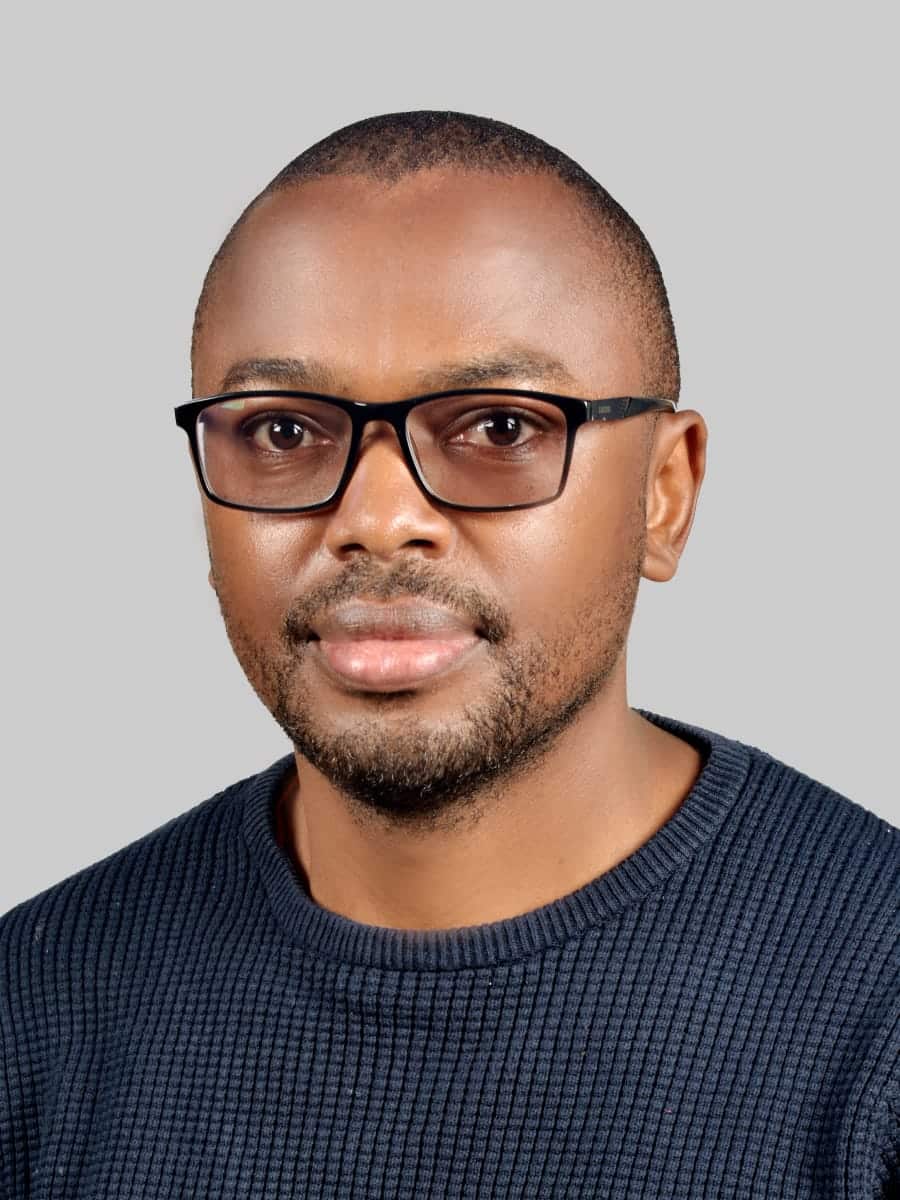 Matiko is the Regional Technical Advisor, Health Financing at Clinton Health Access Initiative (CHAI) and International Decision Support Initiative (iDSI) programs in Sub-Saharan Africa. In this role, Matiko is based in Nairobi, supporting Kenya and other Sub-Saharan countries in health financing reforms, Health Technology Assessments (HTA), and health benefits' package design.
Prior to CHAI/iDSI, he worked as a short-term consultant at the IFC/World Bank and supported the Ministry of Health in Kenya in rolling out the Universal Health Coverage (UHC) program. He has previously played lead roles in economic evaluations and strategic planning of public health initiatives, as well as private sector engagements in Kenya and other countries in Sub-Saharan Africa. Moreover, he has worked as a program associate at Duke University's Innovations in Healthcare project to support healthcare technologies and innovations in East Africa and as the regional medical advisor for the African Health Markets for Equity (AHME), a DFID and BMGF-funded project running in Kenya, Nigeria, and Ghana.
As a Knowledge Hub Coordinator (Alumni) Matiko hopes to share his experience as a health economist and medical doctor.
Matiko is a 2012 Commonwealth Scholar from Kenya. He completed an MSc Public Health (Health Economics) from the London School of Hygiene and Tropical Medicine.
Oluwaferanmi Adeyemo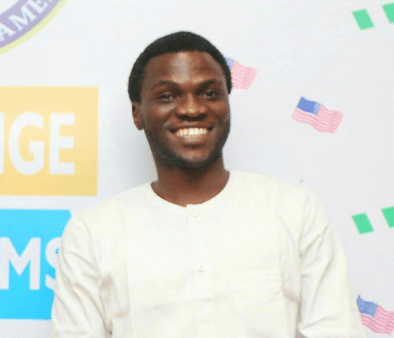 Oluwaferanmi is a communication specialist in the NGO sector with a BSc in Mass Communication from Joseph Ayo Babalola University, Nigeria. He has worked extensively in agribusiness, mental health, and social justice. His team at Agrisatfarm Nigeria Ltd developed a specialised agribusiness technology (mobile app) that provides information on 70 cash crops, fisheries, and aquaculture for Nigerian young farmers. He also worked with The Mandate Health Empowerment Initiative to carry out sensitization on Drug Use, Dependency, Prevention, Treatment and Care (DPTC), a United Nations Office on Drugs and Crime (UNODC)-European Union (EU) founded project in Abuja, Nigeria.
Oluwaferanmi currently volunteers with Save The Children and Christian Aid in London, UK as a Campaign Champion and Organiser respectively to canvass for social justice, climate change, women empowerment, and child's right.
As the Knowledge Hub Coordinator (Scholar), Oluwaferanmi aims to facilitate engagement between Commonwealth Scholars and Alumni through discussions and debates on issues of social equity, poverty alleviation, and highlight funding, fellowship, research, and conference opportunities amongst members.
Oluwaferanmi is a 2020 Commonwealth Shared Scholar from Nigeria. He is currently studying an MA International Communications and Development at City, University of London.
Jewel Kumar Roy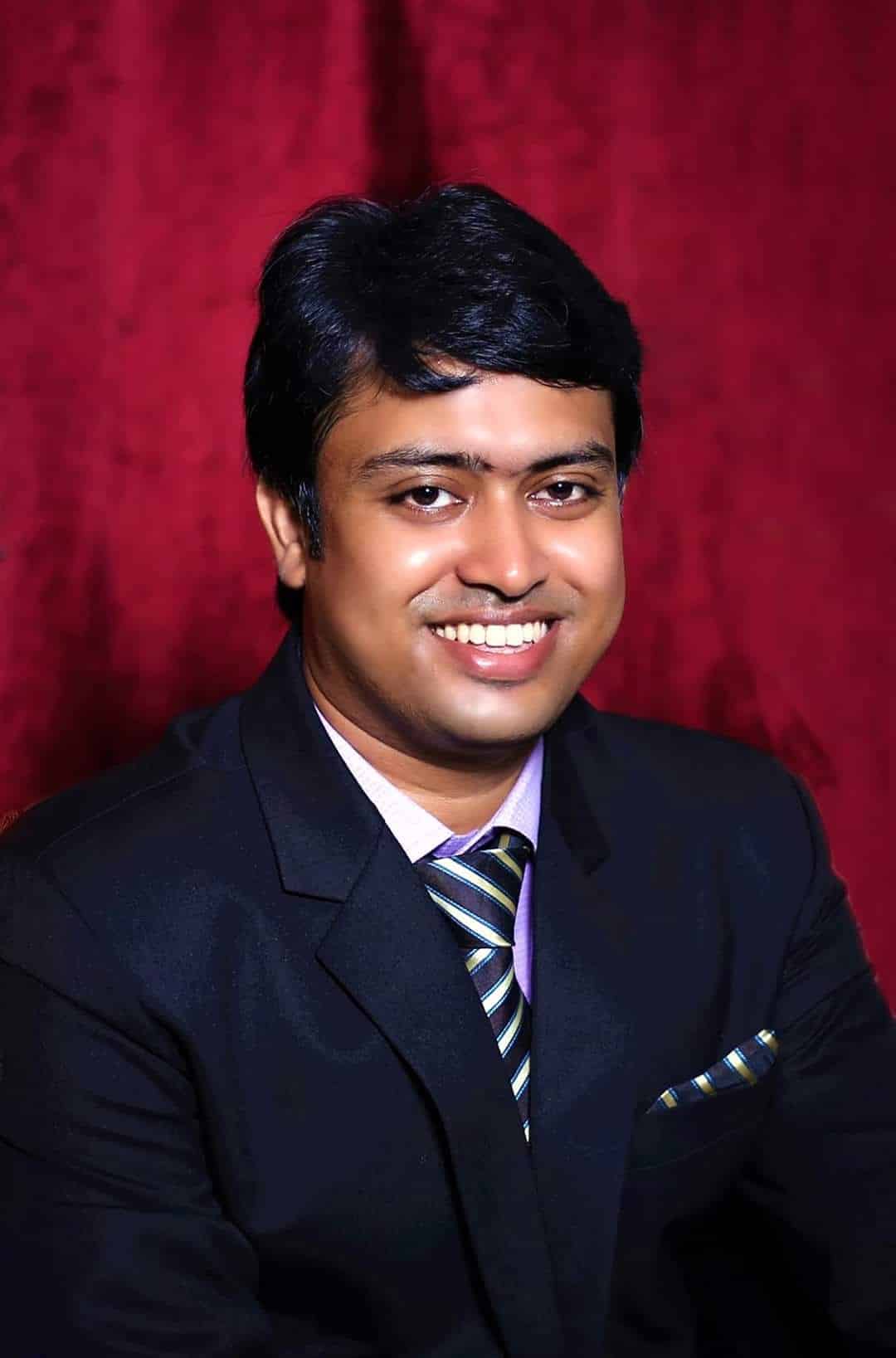 Jewel is an Assistant Professor (currently on study leave) at the Department of Finance and Banking, Faculty of Business Administration, Jatiya Kabi Kazi Nazrul Islam University in Bangladesh. Previously, he worked as a Lecturer (Finance), in the Department of Business Administration, at Daffodil International University, Dhaka, Bangladesh.
Jewel has completed an MBA in Finance, Banking, and Insurance from the Department of Management Sciences, at Savitribai Phule Pune University (formerly University of Pune), Pune, India. He also obtained the Indian Council for Cultural Relations (ICCR) Scholarship for Bachelor of Business Administration (BBA) in Financial Management in 2009 at the same institution where he was top in the department and a rank holder at the University.
As a Knowledge Hub Coordinator (Scholar), Jewel will share his research in the field of finance, banking, blockchain, and econometrics.
Jewel is a 2020 Commonwealth Shared Scholar from Bangladesh. He is studying an MSc Financial Technology (FinTech) at the University of Stirling.
Emmanuel Gira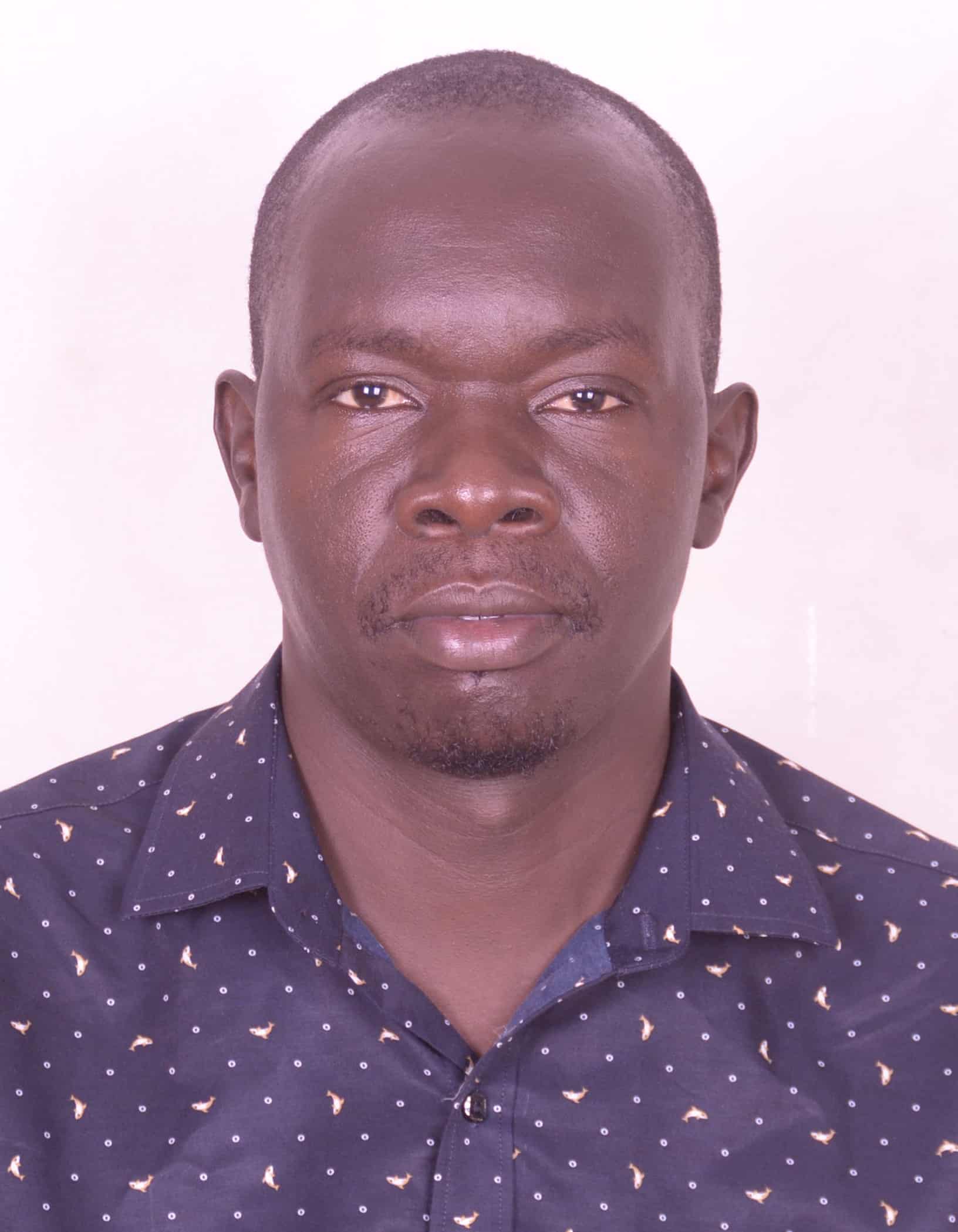 Emmanuel is a broadcast programming and production consultant with expertise and years of experience in media for peace. He has worked on several projects and media productions on post-war experience in Northern Uganda, including writing and producing 260 episodes of a radio series on conflict resolution and community reconciliation in the post-war Northern Uganda.
He won the international award Rising Voices Microgrant for Citizen Journalism 2014. He was among eight broadcast media professionals selected by Radio Netherlands Training Centre to pioneer an international course in producing media to counter radicalisation. He graduated from Kyambogo University, Uganda with Bachelor of Arts with Education, specialising in English language and literature with a focus on creative writing, facts, and fiction.
Emmanuel's interests and work are on the effects (prevention and mitigation) of organised crime and terrorism on children and women. His research areas include human trafficking, child trafficking, money laundering, terrorism and media, and the relationships between organised crime and terrorism. His previous works include media projects on the health and safety of children and women in violent conflict situations, governance and service delivery in rural community, and protection of youths from violent crime.
Emmanuel is a 2020 Commonwealth Shared Scholar from Uganda. He is pursuing a MA Terrorism, International Crime and Global Security at Coventry University.
Albert Banunle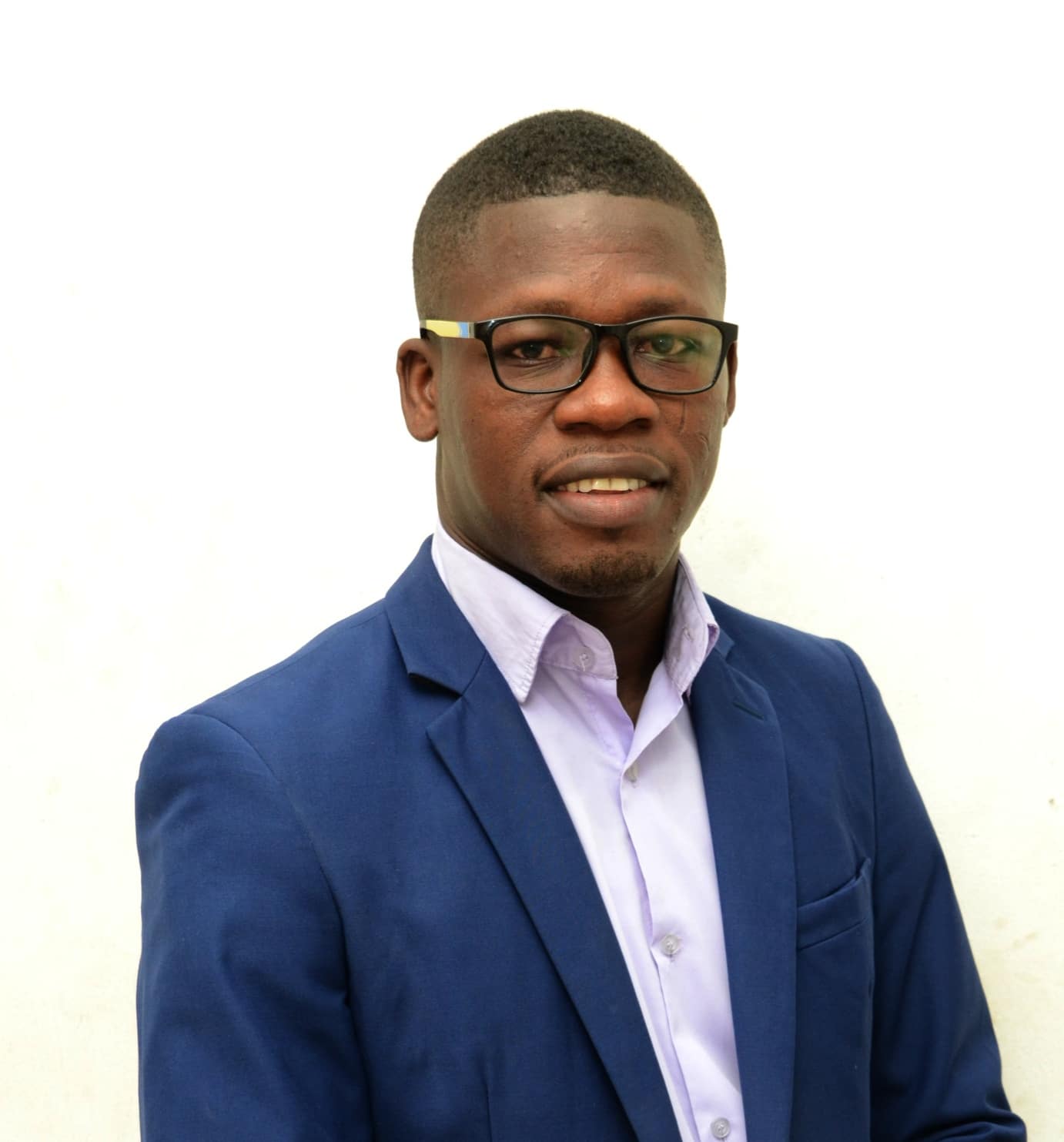 Albert is a researcher and environmentalist with interests in environmental security and sustainability, agriculture, sustainable development, and human security. He graduated with a BSc in Agriculture and a MSc in Environmental Science from the Kwame Nkrumah University of Science and Technology, Kumasi, Ghana.
Albert has extensive experience of working on development projects in Ghana funded by DANIDA, USAID, WFP, and AU among others. His most recent experience in this area is through his participation on a research project on  'Preparedness and resilience of education systems to address multiple threats (pandemics, hurricanes, drought, food insecurity)' by the Commonwealth Secretariat from June to July 2020.
In view of this, his current study programme at the University of Aberdeen is focused largely on capacity building in initiating and managing effective partnerships across civil society, business, and government to deliver on sustainable development. Upon completion of his studies, Albert intends to return to Ghana use the knowledge and skills from his studies to contribute to his country and the world at large.
Albert's long-term goal is to become a key player globally, in championing innovations and technologies necessary to enhance agricultural productivity, promote rural livelihoods, enhance ecosystem and environmental vitality, sustainable development, and human security.
Albert is a 2020 Commonwealth Shared Scholar from Ghana. He is studying an MSc Environmental Partnership Management at the University of Aberdeen.
Nutifafa Geh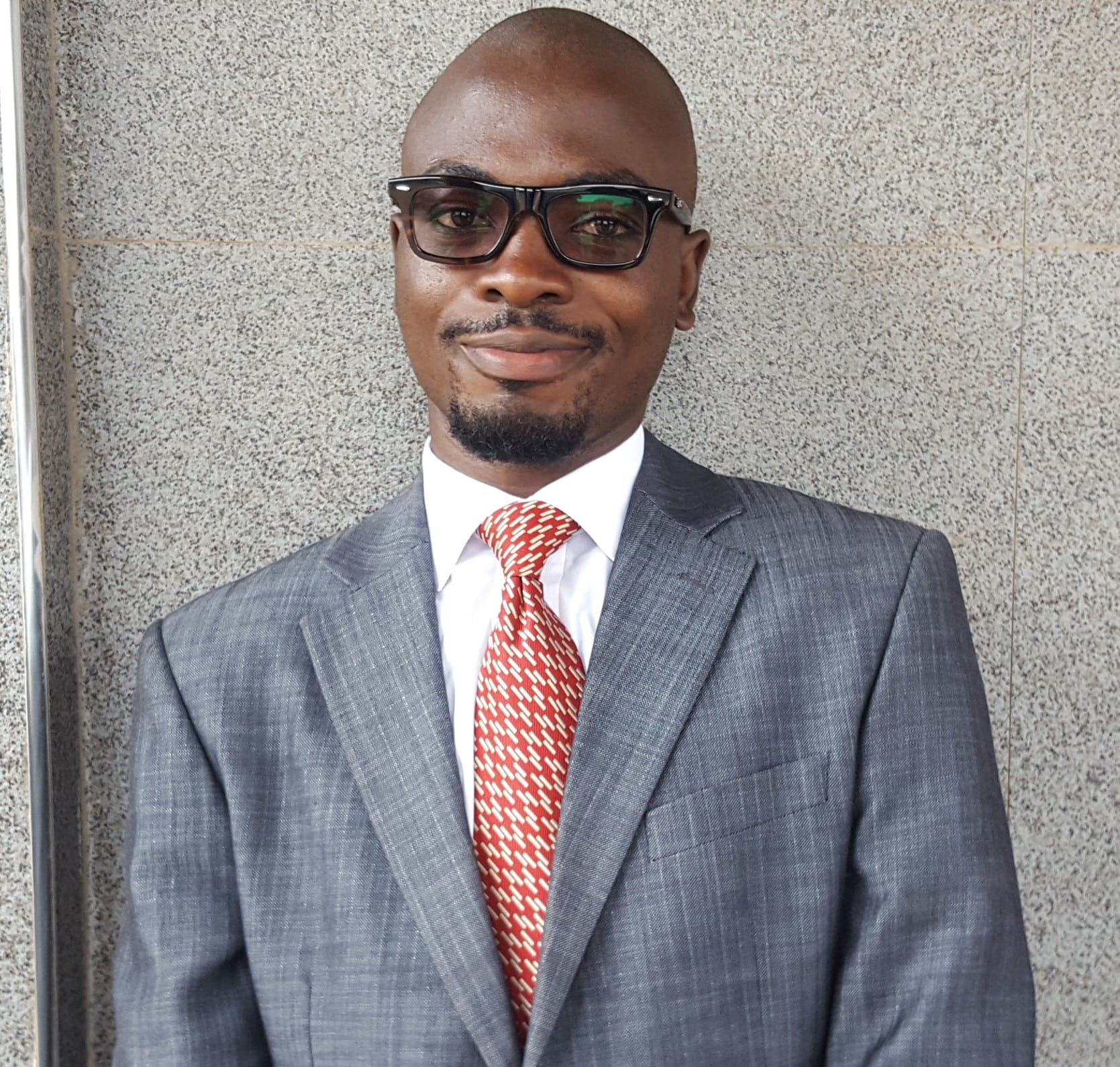 Nutifafa completed his BSc (Hons) in Building Technology at Kwame Nkrumah University of Science & Technology, Ghana. He is currently a doctoral candidate at the Central University of Technology, Free State. His research is in campus sustainability, specifically the use of solar photovoltaic in promoting green buildings at universities.
Nutifafa believes that action speaks louder than words, and that what wings are to a bird is what education is to those who receive it. For this reason, he founded T-Action Global, an organisation which awards scholarships, promotes third party scholarship opportunities, and provides support and guidance to scholarship applicants, as a means of giving back to his community.
As the Knowledge Hub Coordinator (Alumni) of the climate change resilience and mitigation hub, Nutifafa hopes to facilitate discussions and exchange ideas among Commonwealth Scholars to advance action towards addressing the causes and impacts of climate change.
Nutifafa is a 2011 Commonwealth Shared Scholar from Ghana. He completed an MSc Environmental Management at Liverpool Hope University.
Irene Meniru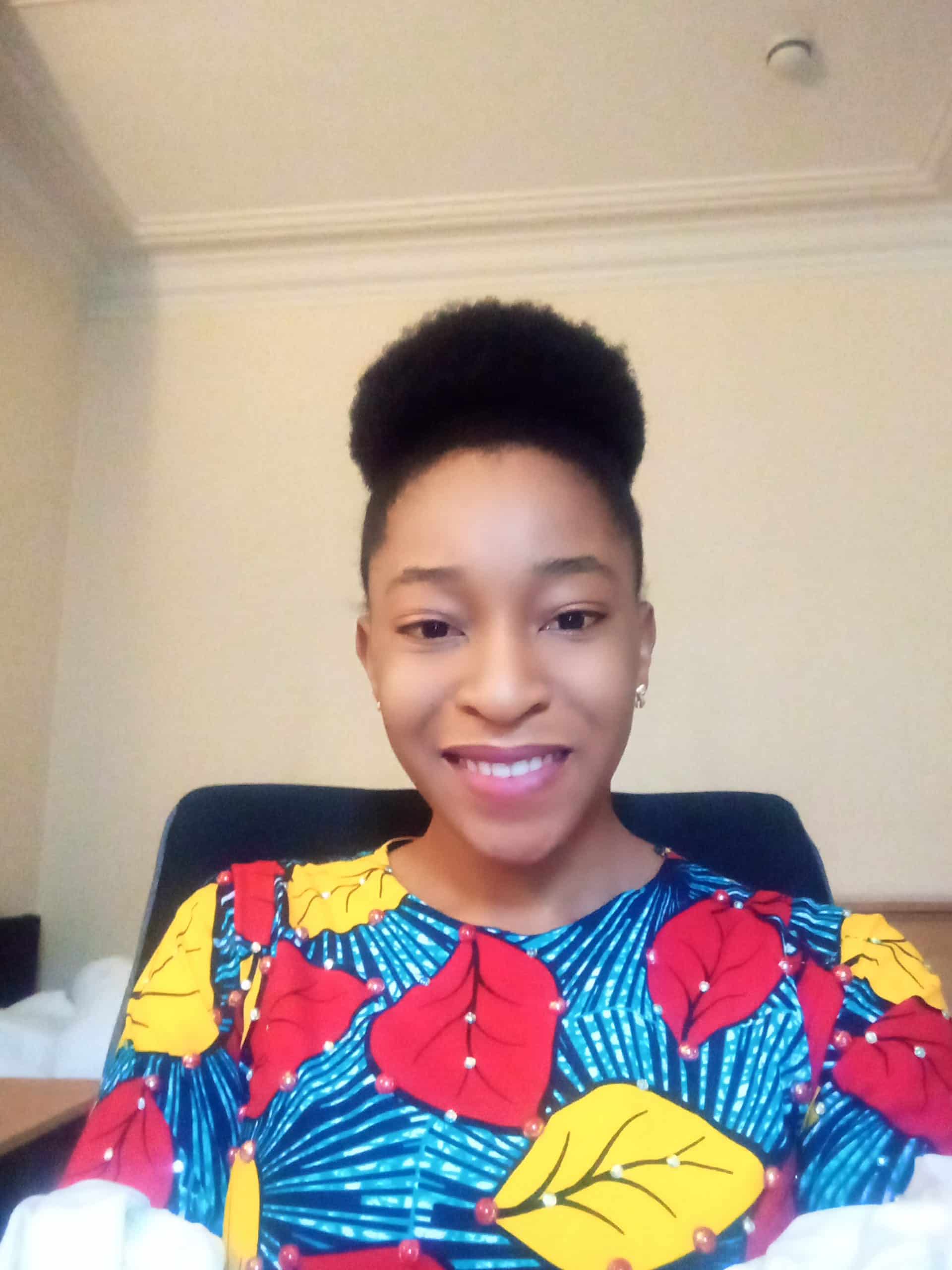 Irene completed her undergraduate degree in Applied Geophysics at Nnamdi Azikiwe University, Nigeria. She has worked as a Graduate Assistant in the Department of Geological Sciences, Nnamdi Azikiwe University, Nigeria. Irene's research interest is in climate change adaptation and mitigation of natural disasters by uncovering patterns through predictive analysis for timely response.
As a Knowledge Hub Coordinator (Scholar), Irene hopes to promote idea sharing and collaboration among Commonwealth Scholars and Alumni through interactive discussion. Irene also looks forward to sharing and learning about innovative research geared towards environmental sustainability especially in developing countries.
Irene is a 2020 Commonwealth Shared Scholar from Nigeria. She is studying an MSc Geographical Information Systems at the University of Leeds.
Gayathri D Naik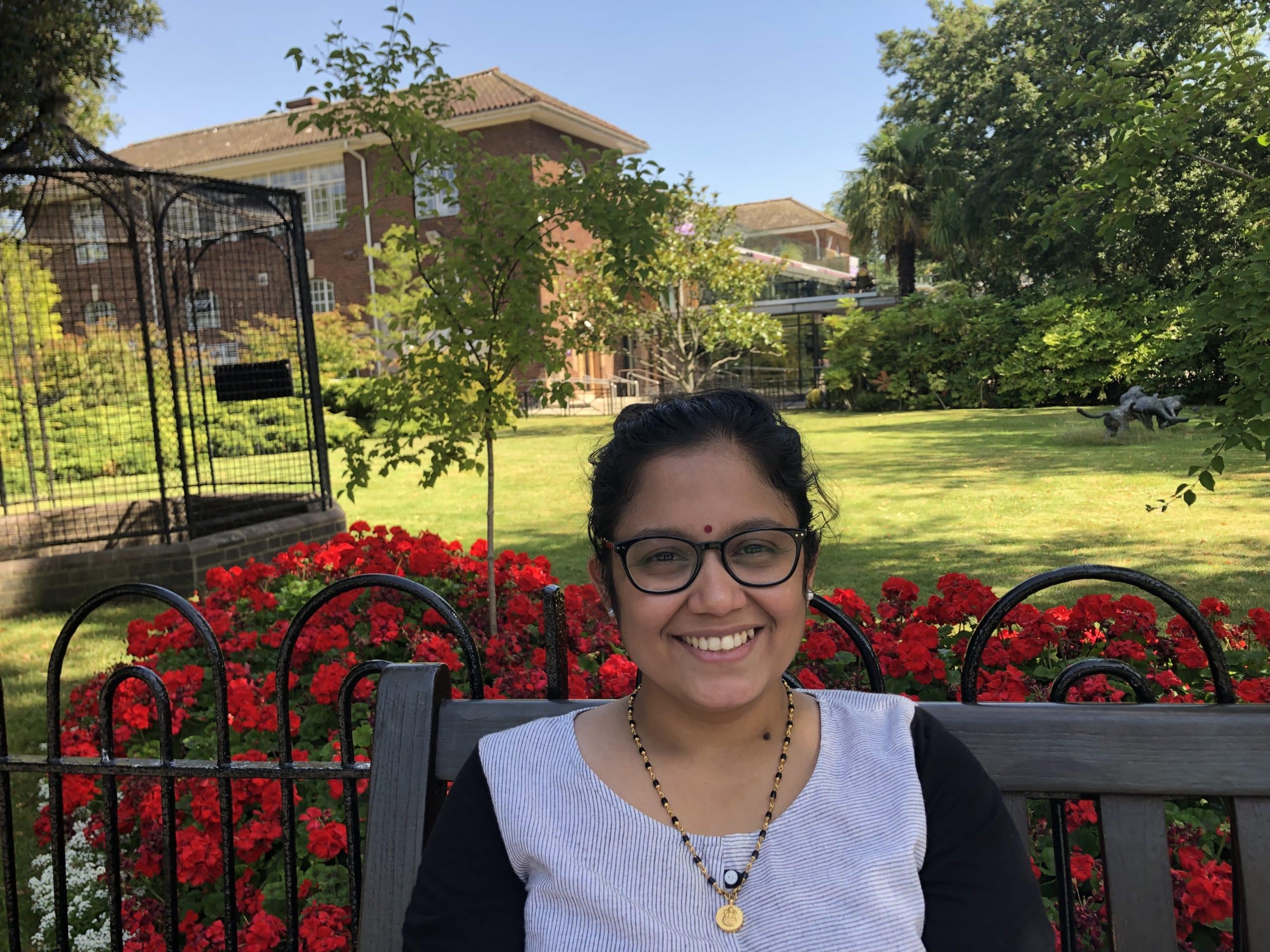 Gayathri is a lawyer enrolled at the High Court of Kerala and is in receipt of a Junior Research Fellowship in Law in India. She holds an LLM in International Legal Studies from South Asian University with Gold Medal for top position. Prior to this she completed a Master of Public Administration from IGNOU New Delhi and BAL.LLB from Mahatma Gandhi University, Kottayam, Kerala with first rank.
She is a member of the Law, Environment and Development Centre, SOAS and IUCN- WCEL Water and Wetlands Specialist Group, Early Career Specialist Group, and Compliance and Enforcement Specialist Group. She is also on the editorial board of Global Water Forum and a Junior Fellow in Global Research Network Think Tank. Her doctoral research examines the interactions of water related subsidies on social and environmental equity in groundwater access and regulation in India.
As a Knowledge Hub Coordinator, she envisages to be the source for empowerment and change in society which she dreams to achieve through education. She believes in interactive and inclusive development through cooperation and team spirit.
Gayathri D Naik is a 2017 Commonwealth PhD Scholar from India. She is in the final year of her PhD in International Environment Law at SOAS, University of London.
Monika Gupta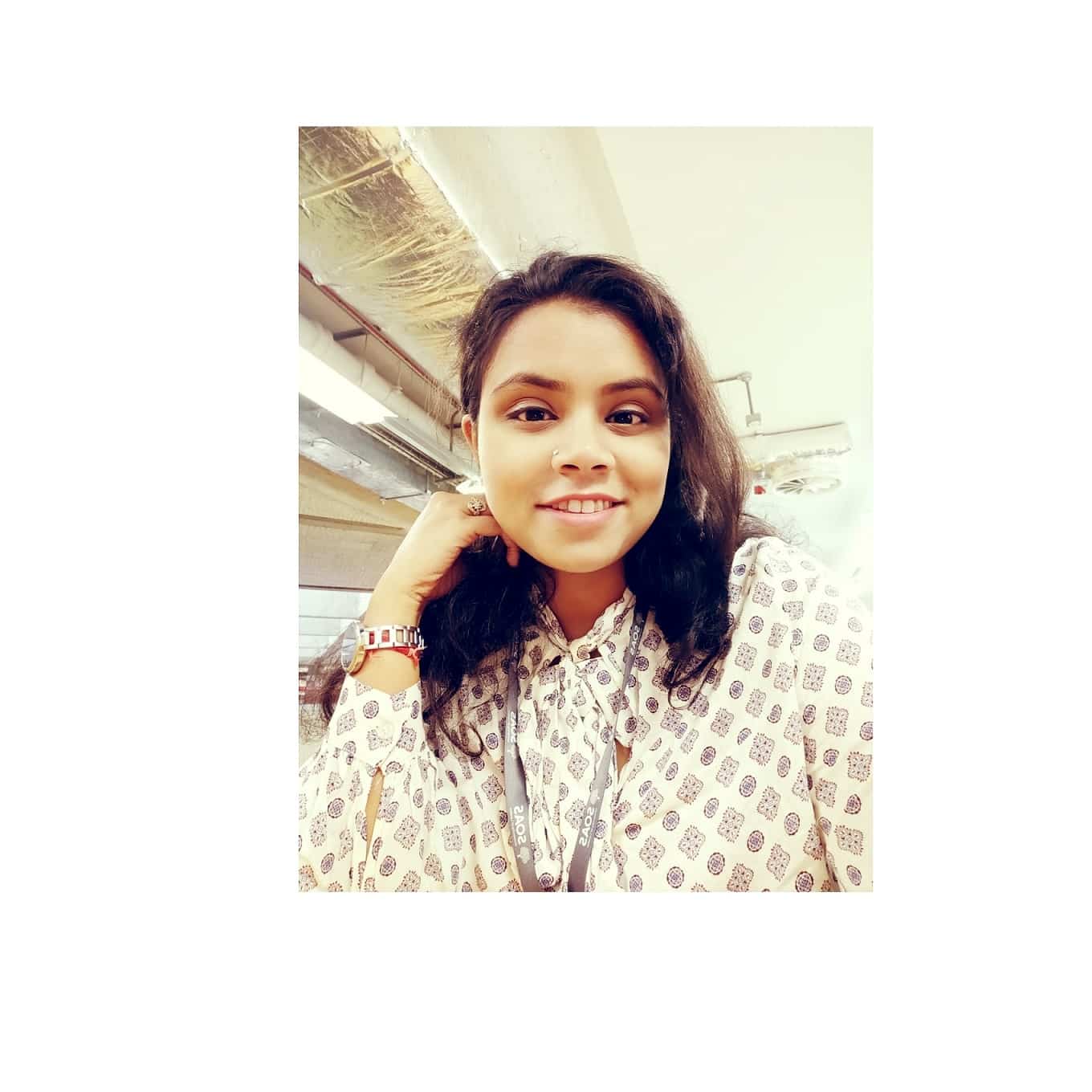 Monika's main areas of specialisation are gender studies, diaspora studies, and South Asian and European regions. She completed a master's in International Relations from Jawaharlal Nehru University (JNU), Delhi, India, and later completed an MPhil at the Centre for European Studies.
She has actively worked for women empowerment in her country and written various articles on gender issues. She completed training at the "Mission Sahasi- the making of the fearless" in India, a nationwide program designed to physically empower young girls and women. She also completed an internship on women centric issues through the NGO, Asha Akanshka Foundation in India.
As the Knowledge Hub Coordinator (Scholar) for the ensuring gender equality and equal opportunity group, she intends to connect the Commonwealth Scholars and alumni to promote a gender balanced society. She hopes that every Scholar in their respective country aims to empower their women and promote gender equality across all dimensions.
Monika is a 2019 Split-site Scholar from India, studying for a PhD in Negotiating Identity and Empowerment: A Study of South Asian Women in the United Kingdom at SOAS, University of London and Jawaharlal Nehru University.