Midlands and Oxford
Regional Network Coordinators
Joshua Awoke (Midlands)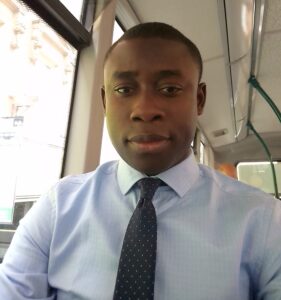 Joshua Awoke is a Commonwealth Scholar from Nigeria studying Biomedical Science (PhD) at Nottingham Trent University. He previously obtained BSc (Hons) in Biochemistry from Ebonyi State University and worked briefly as a graduate assistant with the American University of Nigeria Yola.
He was awarded a Commonwealth Shared Scholarship in 2016/2017 to study for MSc in Clinical Pharmacology in the University of Aberdeen. Upon successful completion of the programme, he returned to Nigeria and took up the position of Assistant Lecturer in Ebonyi State University, where he engaged in excellent teaching, research, mentoring and community services.
His current research focuses on understanding the molecular basis of metabolic diseases and its complications. He aims at contributing towards the development of more effective and novel therapies against metabolic diseases with a particular interest in diabetes. Joshua has consistent and passionate commitment for excellence in teaching, mentoring, high quality and innovative research at the higher education institutions.
Sharmin Yousuf Rikta (Oxford)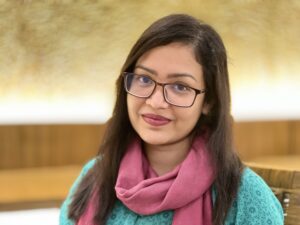 Sharmin Yousuf Rikta is a Commonwealth Scholar from Bangladesh, currently pursuing a DPhil at the University of Oxford where her research focuses on arsenic biogeochemistry in surface and groundwater environment. She was also a 2015 Commonwealth Shared Scholar at Cranfield University where she completed MSc in Environmental Water Management.
Sharmin holds BSc and MSc in Environmental Sciences from Jahangirnagar University (JU) in Bangladesh where she works as an Assistant Professor (currently on study leave). She was also positioned as a lecturer at Bangladesh University of Professionals before joining JU. In Oxford, she is serving at the Oxford Bangladesh Society as a Welfare Secretary. She is enthusiastic about networking and collaborating with various organisations and individuals to strengthen community leadership and her own research career.
Sharmin is passionate about promoting higher education among underprivileged communities. She is also an advocate for higher education among the younger generation, providing relevant information, consultation, and motivation through virtual platforms to foster quality education.
Your network
Join the Midlands and Oxford Regional Network Facebook group to get in touch with your Regional Network Coordinator and other network members.
If the name used on your Facebook account differs from that on your award documents, please contact engage@cscuk.org.uk with your CSC reference and your name as it appears on Facebook so that your request to join the group can be authorised.
University Representatives
If you are interested in becoming a University Representative and assisting in building a strong network of Scholars and Fellows, please contact the relevant Coordinator for your region or email engage@cscuk.org.uk to find out more.