Regional Network Coordinator
Gabriel Musonda (North West region)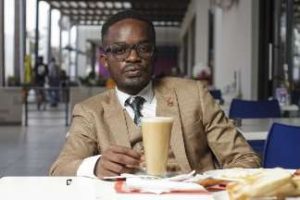 Gabriel Musonda is a Commonwealth Scholar from Zambia studying for a Master's in Economics at the University of Manchester. He completed his graduation in Economics with a Distinction from Copperbelt University in Zambia.
Musonda Gabriel is a statistical assistant for the Central Bank of Zambia, a role that involves primary data collection and preliminary analysis.
Aside from academics, Gabriel is a story writer and hopes to share some of his stories with fellow scholars. He draws inspiration from one of his favourite quotes by Maya Angelou, 'I've learned people will forget what you said, people will forget what you did but people will never forget how you made them feel.'
Your network
Join the North West Regional Network Facebook group to find out about upcoming events, and get in touch with your Regional Network Coordinator and other network members.
If the name used on your Facebook account differs from that on your award documents, please contact engage@cscuk.org.uk with your CSC Scholar reference and your name as it appears on Facebook so that your request to join the group can be authorised. Event ideas include:
Welcome events and Regional introduction
Short visits to heritage sites and other natural places of interest
End of year get-together with international culture and food festival
Interdisciplinary academic seminar series and workshop
Volunteering activities
Photos from previous events are available on Flickr.
University Representatives
If you are interested in becoming a University Representative and assisting in building a strong network of Scholars and Fellows, please email the relevant Coordinator for your region.