South East
Regional Network Coordinators
Esther Fiona Atek (South East)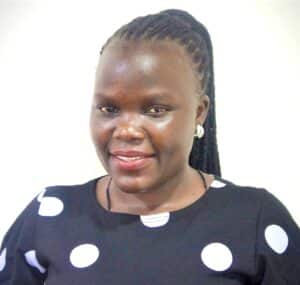 Esther Fiona Atek is from Uganda and is a mechanical engineer by profession. She is currently pursuing an MSc in Advanced Heat Engineering at Cranfield University. She gained a Postgraduate Diploma in Project Planning and Management from Uganda Management Institute and a BSc in Mechanical Engineering from Makerere University.
Esther works as Energy Officer at the Ministry of Energy and Mineral Development in Uganda, specifically in the area of energy efficiency and conservation. Working on this areas, sparked Esther's interest in thermal energy and inspired her decision to undertake a Commonwealth Master's Scholarship this year. Esther hopes to learn how to design efficient thermal processes which are environmentally friendly and can be implemented especially for industries. Prior to becoming an energy officer, she worked as a mechanical engineer at GEM Engineering Co. Ltd designing mechanical system for buildings.
Esther is passionate about leadership and being a pillar of change in the society she lives in. She is also a feminist.
Faika Laz Banti (London)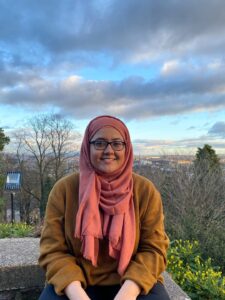 Faika Laz Banti is from Bangladesh and studied Pharmacy at undergraduate level. She also has a Master's degree in Cancer Sciences. She is currently in the second year of her PhD at the Barts Cancer Institution, Queen Mary, University of London. Faika's doctoral research explores whether epigenetic therapies may offer a tool to treat and understand blood cancers, in particular acute myeloid leukaemia.
Faika believes that staying motivated is important in life especially when studying abroad. Travelling and meeting new people has given her a unique perspective and motivation. She discovered this during her undergraduate studies when joining student clubs where there were organised events and excursions with other team members. For this reason, she  applied for the Regional Network Coordinator position which will also give another activity outside of the lab to look forward to.
Chidinma Akaniro (Cambridge)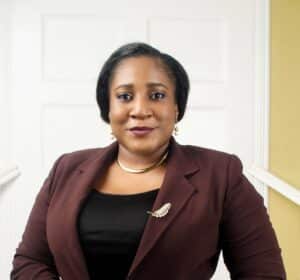 Chidinma Akaniro is a business development professional with several entrepreneurial exploits.  As an undergraduate, she founded a jewellery and dress making company which she sold after a few years and then set up a non-profit enterprise aimed at empowering disadvantaged youths with skills and resources to set up businesses. She also worked as a business development consultant for a business accelerator in Enugu, Nigeria.
She is an alumna of President Obama's Young African Leadership Initiative (YALI) Regional Fellowship, the Queen's Young Leader Award, and a member of The Queen's Commonwealth Trust network. She writes as a hobby and enjoys public speaking. She served as a co-panelist at the Commonwealth's Enterprise and Investment Council in December 2020 with the Commonwealth Secretary General, where she spoke on Women in Leadership in Africa. She is also a TEDx speaker and Toastmaster.
Chidinma holds an MBA from the Lagos Business School, Nigeria, and a BSc in Microbiology from the University of Nigeria, Nsukka. Chidinma is also a Certified Business Analysis Professional (CBAP), Project Management Professional (PMP), and Safe Scrum Master (SSM). In her last role, she worked as a commercial specialist with the US Mission to Nigeria, supporting US companies with export assistance and business development opportunities across franchise, media and entertainment, consulting, education and tourism sectors.
Chidinma is a current Commonwealth Shared Scholar and Cambridge Trust Scholar for the MPhil in Public Policy at the University of Cambridge.
Your network
Join the South East Regional Network Facebook group to find out about upcoming events and get in touch with your Regional Network Coordinator and other network members.
If the name used on your Facebook account differs from that on your award documents, please contact engage@cscuk.org.uk with your CSC reference and your name as it appears on Facebook so that your request to join the group can be authorised.
University Representatives
If you are interested in becoming a University Representative and assisting in building a strong network of Scholars and Fellows, please contact the relevant Coordinator for your region or email engage@cscuk.org.uk to find out more.