Regional Network Coordinators
Philip Boadu Anim (Wales region)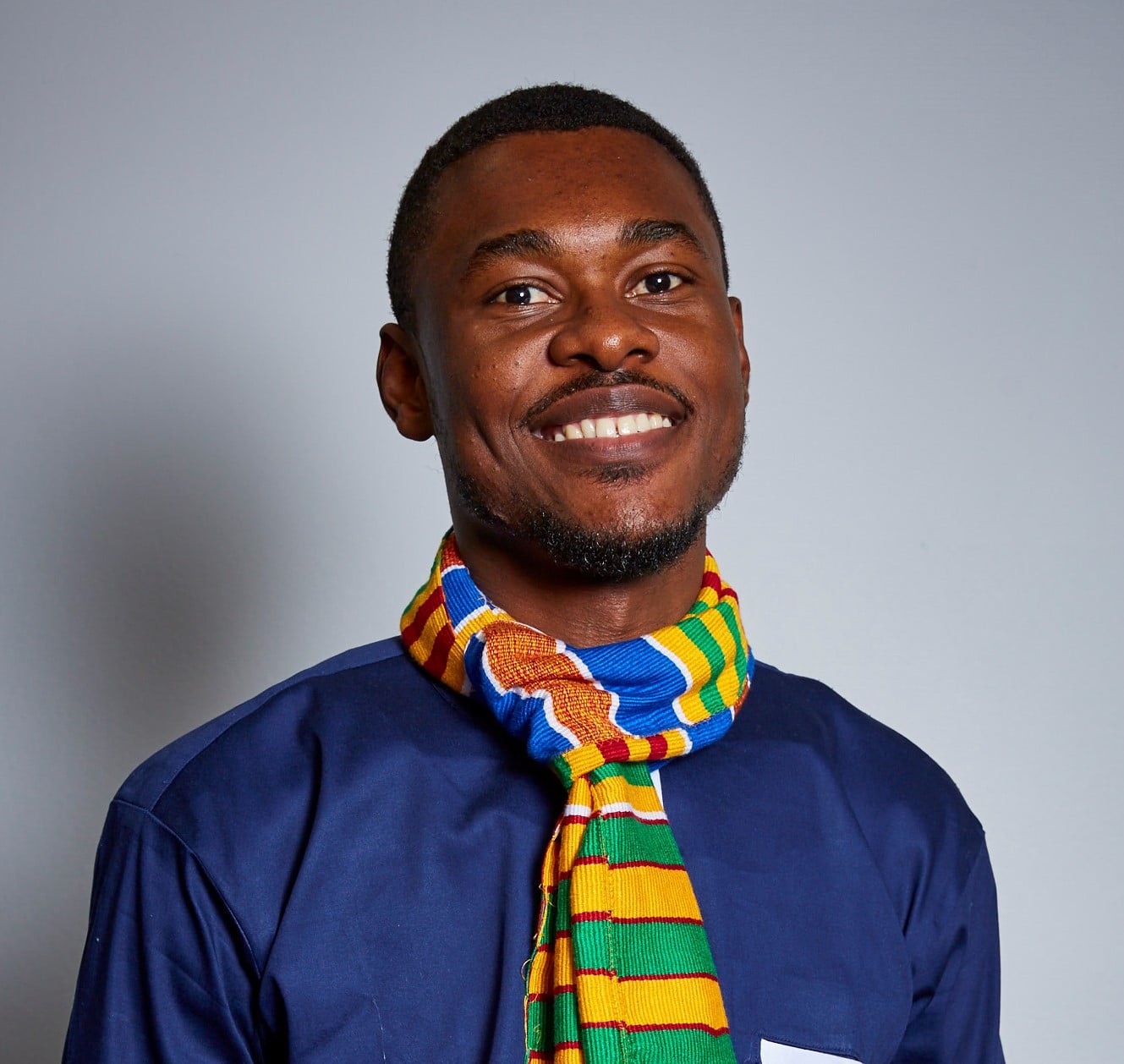 Philip is a Commonwealth Scholar from Ghana completing an MSc Applied Public Health from Cardiff Metropolitan University. He previously completed a Bachelor of Science in Nursing from the Presbyterian University College, Ghana (PUCG).
Philip is an emerging Public and Global health professional with diverse training and certifications in this area. He previously worked remotely as a Teaching Assistant at Faculty of Health and Medical Sciences, PUCG; a Registered Nurse at Achimota Hospital and a Nursing Officer at Sanford Health, Ghana. He currently takes up a challenging role as a Students Representative at the Cardiff School of Health Sciences and volunteers at the British Heart Foundation and Oxfam, UK.
His research interests largely revolve around UN-SDG 3; 'Good health and well-being'. More specifically, they include but not limited to Non-Communicable Disease Epidemiology, health policy and systems research and nursing research. In his spare time, Philip enjoys leisure reading, writing, volunteering, photography and football.
Jawad Ahmed (Northern Ireland region)
Jawad is currently pursuing a PhD in Biological Sciences at Queen's University Belfast. He completed an MS in Biotechnology from COMSATS University Islamabad, Abbottabad Campus, under COMSATS University Islamabad MS Merit Scholarship. He also has a BS from Hazara University with a distinction of Gold Medal. During his studies, he was an actively involved in extra-curricular activities. His passion and determination saw him appointed as a Lecturer in the Department of Botany at his alma meter, Government Post Graduate College No.1 Abbottabad, Pakistan.
Your network
Join the Wales and Northern Ireland Regional Network Facebook group to find out about upcoming events, and get in touch with your Regional Network Coordinator and other network members.
If the name used on your Facebook account differs from that on your award documents, please contact engage@cscuk.org.uk with your CSC Scholar reference and your name as it appears on Facebook so that your request to join the group can be authorised.
Past events and ideas have included:
Welcome Event and Regional Induction;
Film Screening and Wine Reception;
Continuation of the seminar series on 'Commemorating the Modern Commonwealth through Research and Cultural Exchange;
Involvement in the celebration of the Commonwealth in Wales (an event that is to be organised by the Commonwealth Parliamentary Association Wales Branch)
Final- year interdisciplinary conference on 'Removing the Divide: Respecting and Understanding Cultures'
University Representatives
If you are interested in becoming a University Representative and assisting in building a strong network of Scholars and Fellows, please email the relevant Coordinator for your region.