Applications for the CSC's Alumni Community Engagement Fund (ACEF) are now open!
ACEF is an annual fund which seeks to support Commonwealth Alumni in raising awareness of key development issues at the community level through the organisation of an engagement activity.
Small Changes for Big Impact
Small changes implemented at the community level can lead to big impact over time. ACEF supports Commonwealth Alumni in delivering engaging activities designed to raise awareness and support individuals in implementing small changes at the community level with the aim of achieving long-term positive impact.
Each year, the CSC selects themes for ACEF. This year's theme exclusive to all 2023 Commonwealth Professional Fellows is, Clean Energy, Air and Oceans. 
To find out more about this year's theme and how to apply, keep reading.
Clean Energy, Air and Oceans
Open to all 2023 Commonwealth Professional Fellows.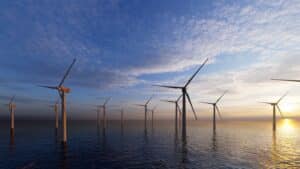 One of the most significant outcomes of the COP26 conference was the Glasgow Climate Pact, which sought agreement from 197 participating countries to reduce reliance on fossil fuels. During World Oceans Day (5th November), the UK government announced a significant amount of funding to support ocean projects, highlighting the importance of oceans in regulating the climate and the part they play in response to climate change.
Activities developed and delivered under this theme will seek to support the aims of SDG 14: 'Life Below Water'; SDG 7: 'Affordable and Clean Energy', which links to the UK Government's 'Clean Green Initiative', and the Commonwealth Blue Charter.
This fund will be exclusive to Professional Fellows who completed their Fellowship as part of the Clean Energy, Air and Oceans TLP. Fellows will be encouraged to work together, where possible, to deliver their activity, taking inspiration from the activities delivered by Commonwealth Alumni under this theme in 2022/23 and by the Clean Energy, Air and Oceans TLP cohort.
Why take part?
This is an exciting opportunity for Commonwealth Alumni to develop and deliver a community-focused activity designed to raise awareness on a range of challenges related to one of the above themes. Activities may include skills-based training, lectures, seminars, workshops, public service projects, and events which invite discussion and problem-solving.
Successful applicants will be awarded a grant of £1,000 to support their activity delivery.
How to apply
Fellows applying for the fund should:
Demonstrate their professional knowledge and background in clean energy, air and oceans in their proposed activity
Highlight how this is linked to what they learned on their Professional Fellowship
Outline how their proposed activity is linked to the work of their host organisation
Fellows may apply as individuals, or as a small group of 2023 Professional Fellows from the same or another host organisation. Cross country delivery may be proposed in activity delivery.
To apply, you must read the Alumni Community Engagement Fund 2023-24 Terms and Conditions for Professional Fellows and complete the online application form. To view application questions before completing the online form, you can see a PDF copy first.
The deadline for applications is 23:59 (BST) on Sunday 9 July 2023. Applications received after this deadline will not be considered. Please note that the CSC is not able to provide feedback on unsuccessful applications.
Looking for inspiration?
Get inspired by previous ACEF activities organised by Commonwealth Alumni by visiting the ACEF webpage to read articles and stories on the impact they have achieved (and continue to grow) through ACEF.
If you have any questions about this opportunity, please email the CSC Alumni Team at alumni@cscuk.org.uk