Development Training
for Scholars:
The 'Leaders in Sustainable Development' Programme
Development training is a key part of the Commonwealth Scholarship award. The CSC aims to equip Commonwealth Scholars with the skills to effect real development impact on their return home, as well as to creating a community of motivated Commonwealth Scholars through an extensive programme of training and networking.
Leaders in Sustainable Development workshops in 2021-22
Our Leaders in Sustainable Development workshops for the 2021-22 academic year will begin in November 2021. You will have the opportunity to apply for a place at one of your preferred workshops in the first term, so look out for further communication about this coming soon.
The workshops will provide you with valuable knowledge and skills as well as opportunities for networking to assist in your development impact and post-scholarship projects. The workshops will often include pre-workshop tasks and will offer ample time for discussions and group work.
Please visit the Events page to find out more about the development training and engagement opportunities we have coming up this year.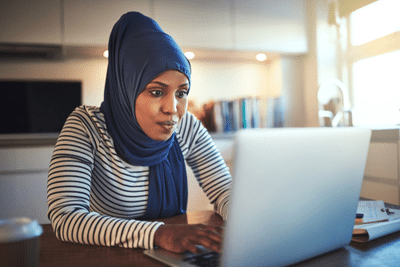 Understanding Development Impact training
The 'Understanding Development Impact' training course hosted on FutureLearn is open to all new Scholars. This online training introduces some of the key concepts in development today and provides approaches and tools to help Scholars achieve development impact through their work.
Throughout the training there are opportunities for Scholars to improve their professional skills and development understanding whilst also connecting with fellow Scholars through group discussion and peer review activities. We encourage all Scholars to complete this course as a foundation for the 'Leaders in Sustainable Development' programme.
What our Scholars said about the development training delivered in 2020-21
"The impacts of most research in development is judged by how it improves communities. Therefore for Commonwealth Scholars, this training and others alike are essential."

Scholar participant, Preparing for Social Impact workshop  
"I would like to thank the Commonwealth Scholarship Commission for giving me the opportunity to participate in this useful workshop on Research Project Management which has equipped me with new and relevant skills. I promise to use what I have learnt not only in my dissertation project but also in development projects that I involve in to enable me contribute greatly to the development impact that I desire to create." 

Scholar participant, Research Project Management workshop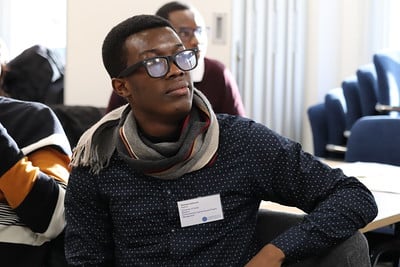 Leaders in Sustainable Development programme
The knowledge and skills that Scholars acquire in the online 'Understanding Development Impact' training feeds into the CSC's Leaders in Sustainable Development programme of workshops which run throughout the academic year to prepare Scholars for the projects and careers they will undertake after their scholarship.
This programme of workshops covers a broad range of topics, from public engagement and networking skills through to understanding cultural intelligence and planning for social impact. The skills training that Scholars receive during these workshops enables them to make meaningful contributions in their professional field and effect real development impact in their post-scholarship work.
You will also be eligible to gain certification for your attendance at certain workshops once you have completed the 'Understanding Development Impact' training on FutureLearn and have submitted a Development Training Record at the end of the year.
See this page for a full list of workshops planned for the 2021-22 academic year, and details of how you can apply for a place to attend your preferred workshop. All Scholars currently on award are eligible to apply.
Creating your Development Training Record
As you progress through the Leaders in Sustainable Development programme, we encourage you to complete a Development Training Record to collate your reflections and consolidate the knowledge and skills you have gained during the 'Understanding Development Impact' training and the training workshops this year.
We have designed a Development Training Record checklist to signpost the key learning steps in the training and guide you through completing this reflective exercise. You can also view some samples of Development Training Records that have been submitted by Scholars in the last academic year:
Development Training Record sample 1
Development Training Record sample 2